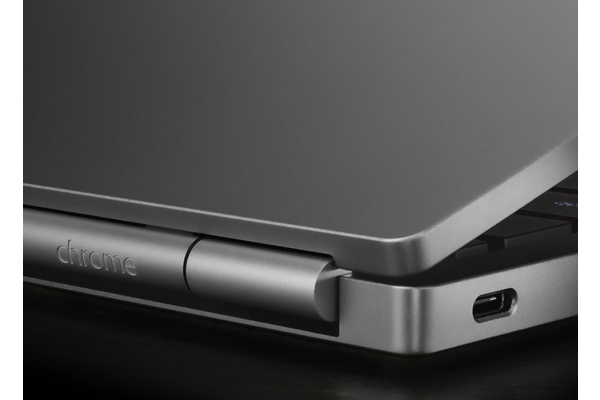 Google has unveiled the second-generation model of their Chromebook Pixel, a new reference device for the Chrome OS operating system.
Starting at $999, the new base Pixel has a Core i5 processor (2.2 GHz Broadwell-U), 8GB RAM, 32GB SSD and Intel HD Graphics 5500 GPU and a near 13-inch touchscreen display with 2560x1700 resolution. the $1300 model has a Core i7 "LS" version (2.4 GHz Broadwell-U), 16GB RAM and a 64GB SSD. Battery life is rated at 12 hours.
Both weigh 3.3 pounds, significantly heavier than most high-end ultras especially the new Macbooks announced yesterday, but still relatively light compared to comparatively specced Windows machines and the MacBook Pro line.
Interestingly, Google has gotten rid of most of the ports, replacing everything with two reversible USB-C ports. The new standard was revealed for the new Macbooks this week, but the Pixel will be the first to actually have it. Charging is done through the USB-C port, which is becoming a standard and will save you from needing to carry a different cord for all your devices in the future.
Google is selling a USB-C to USB A plug for $12.99, and the accessories should be coming for other outputs, as well.
The notebook is available now if you are a devout Chrome fan:
Google Chromebook
Written by: Andre Yoskowitz @ 11 Mar 2015 23:22