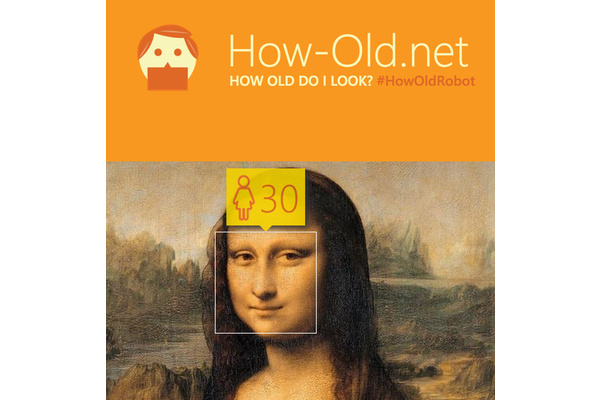 Microsoft has launched the fun and likely inaccurate website that uses facial recognition to guess your age.
You upload a picture to the site and Microsoft will spit back out your gender and your age, although some viral pictures show responses that have been hilariously wrong.
Microsoft is using machine learning to recognize millions of photos across the Web, with the end goal being "obtaining real time insights" on the data.
Says the Microsoft blog post:
"We were playing with Microsoft's newly released Face detection API's through a webpage called http://how-old.net. This page lets users upload a picture and have the API predict the age and gender of any faces recognized in that picture. We sent email to a group of several hundred people asking them to try the page for a few minutes and give us feedback – optimistically hoping that at least 50 people would give it a shot. We monitored our real time analytics dashboard to track usage and, within a few minutes, the number of people using the site vastly exceeded the number of people we had sent our email to...We were shocked. Within a few hours, over 35,000 users had hit the page from all over the world (about 29k of them from Turkey, as it turned out – apparently there were a bunch of tweets from Turkey mentioning this page). What a great example of people having fun thanks to the power of ML!"

You can play around here:
How Old Do I Look
Written by: Andre Yoskowitz @ 30 Apr 2015 21:59