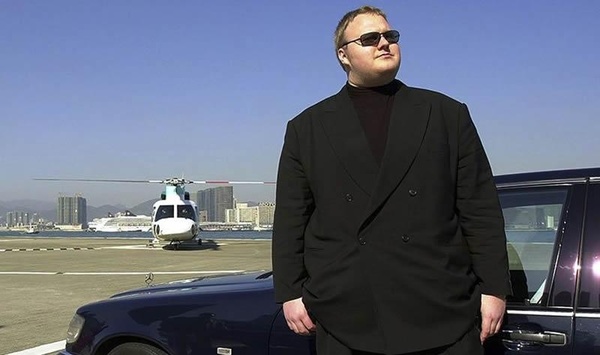 Kim Dotcom had some more harsh words for the big Hollywood studios, as he faces charges for copyright infringement thanks to his former ownership of Megaupload.

"If Hollywood had some smart people working for them, they would probably have the biggest Internet company on the planet,"
Kim Dotcom said in an interview.
"Instead, it's companies like Apple and Netflix that steal their thunder and this opportunity to monetize the power of the Internet. They completely missed the train."

Dotcom ran Megaupload until 2012 when it was shutdown by a police raid. At the time, the site was responsible for over 25 percent of all traffic on the Internet. Dotcom has been accused of copyright infringement, wire fraud and racketeering and is facing extradition to the U.S. although it is nowhere near a guarantee that he will ever leave New Zealand.
The studios are now trying to bully Dotcom out of fear, he added:
"It's like the candlestick maker that didn't like the light bulb when it came along."
Dotcom says Hollywood encourages piracy by not releasing films globally at the same time but rather choosing to roll it out sometimes over months.
"Because people don't get that access, they are looking for the stuff elsewhere. So it's a problem created by the content creators, I'm not responsible for that."
Finally, Dotcom concluded that if movies were made available globally at reasonable prices and not locked to only certain devices, "piracy would shrink into insignificance." You'd be hard pressed to find someone who does not agree with that statement.
Source:
NWAonline
Written by: Andre Yoskowitz @ 19 May 2015 23:03