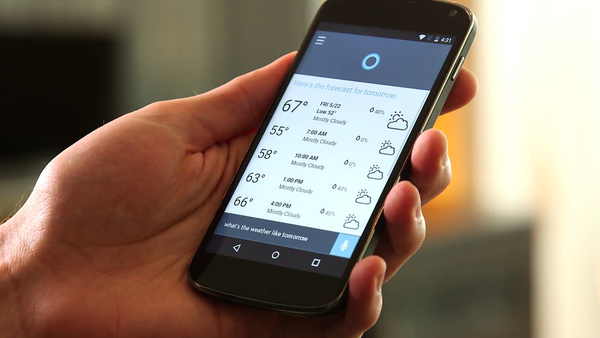 Microsoft announces Cortana will land on iPhone and Android devices this year, and more goodies coming over the next couple of months.
Cortana on Android and iPhone will be capable of much of the same things as on Windows Phone, including having Cortana remind you to do something, to provide notifications of sports scores, track flight information, and so on. However, because Cortana won't have the same OS-level access on iOS and Android, it won't be able to launch apps on command, and the user won't be able to invoke Cortana hands-free by saying
"Hey Cortana"
.
Changes you make on one device will be reflected when you use Cortana on any device, including iOS and Android.
Microsoft will also soon make the new Phone Companion app available on the Windows 10 Preview. It will help to sync your Windows, iOS or Android phone with your Windows 10 PC.
We can also expect the updated Xbox Music app for Android and iPhone in June or July, which will enable streaming your music files from your OneDrive account.
The Cortana companion will be available for Android phones at the end of June and for iPhones later this year.
Written by: James Delahunty @ 26 May 2015 9:47