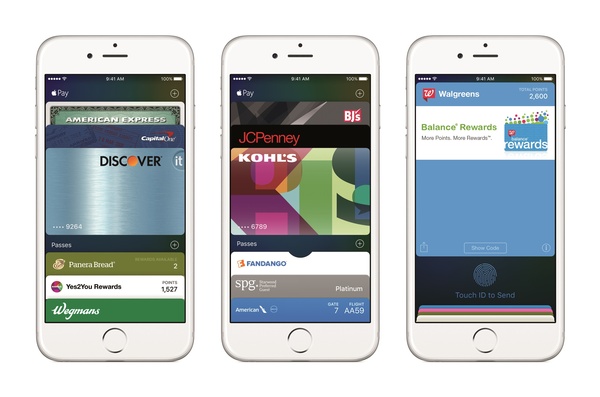 Today at the WWDC event, Apple announced a significant update to their Apple Pay mobile payments system.
The service will now support rewards programs and store credit cards in addition to major processor-backed credit and debit cards.In addition, Apple has renamed their Passbook app to Wallet, which does seem like a more apt name.
Beginning later this year with the launch of iOS 9, Apple Pay will begin supporting Walgreens Balance Rewards, Kohl's, Coca-Cola, Dunkin' Donuts, Panera Bread, and Wegmans rewards cards. The cards will be stored like your everyday use cards and Apple Pay will supposedly select your rewards card automatically when you place the phone to the reader.
Finally, the new updated Apple Maps in iOS 9 will show you when a merchant supports Apple Pay (a number that is slowly by surely growing) and Discover card support will also be added this fall.
Apple currently owns the market for digital payments but will have some big time competition in the coming months with the launch of Android Pay by Google and Samsung Pay by Samsung.
Written by: Andre Yoskowitz @ 8 Jun 2015 20:29