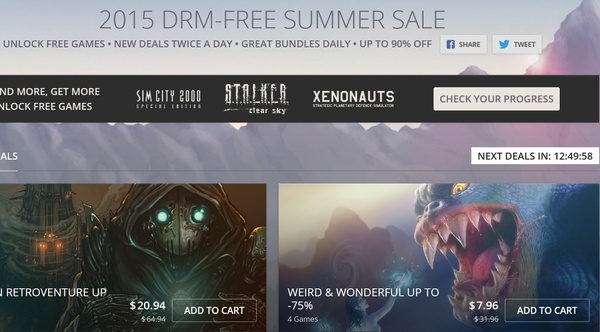 Good Old Games (GOG) started their annual DRM-free summer sale earlier this week, and it is by far their biggest (and best) ever.
The company promises to have over 600 games over the summer and new deals daily including bundles that have up to 8 games together at an even bigger discount than they would be individually.
Of note, GOG is offering The Witcher III: Wild Hunt for 10 percent off, and the new Game of Thrones games, as well. Otherwise, most of the titles are much older titles that you likely grew up with and had great times with and can now get for practically pennies.
Additionally, if you spend $1 you will get SimCity 2000 for free, $20 gets you S.T.A.L.K.E.R Clear Sky, and $50 will get you Xenonauts for free.
Check out the games sale now:
GOG
Written by: Andre Yoskowitz @ 14 Jun 2015 20:01