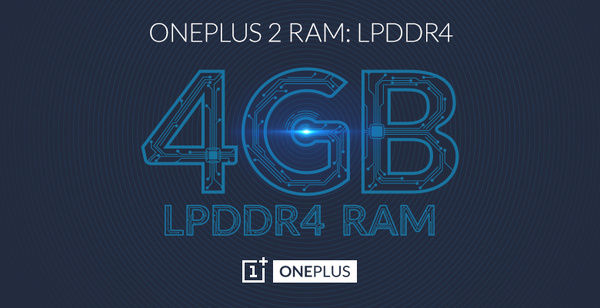 With the OnePlus 2 scheduled to launch on July 27th, we have yet another major reveal thanks to the OnePlus team.
The company has announced that the smartphone will feature the fastest mobile RAM on the market, LPDDR4, and the flagship device will have 4GB RAM.
"Why did we choose LPDDR4 for the OnePlus 2? Another notable benefit is lower power consumption for better battery efficiency. That means you'll be able to use your favorite apps (and more) without draining the battery. With LPDDR4, you get twice the bandwidth performance as the LPDDR3 at the same power consumption profile. The RAM of the OnePlus 2 uses a lower operating voltage than its predecessor, decreasing from 1.2V to 1.1V. And with speeds up to 32 GB/s, it is also twice as fast as the LPDDR3. It offers optimal support for power-saving low frequency mode that brings clock speeds down when performing those everyday and necessary tasks,"
noted OnePlus.
Among the specs that have already been revealed include a custom 64-bit Snapdragon 810 processor and a fingerprint reader.
Source:
OnePlus
Written by: Andre Yoskowitz @ 9 Jul 2015 23:16