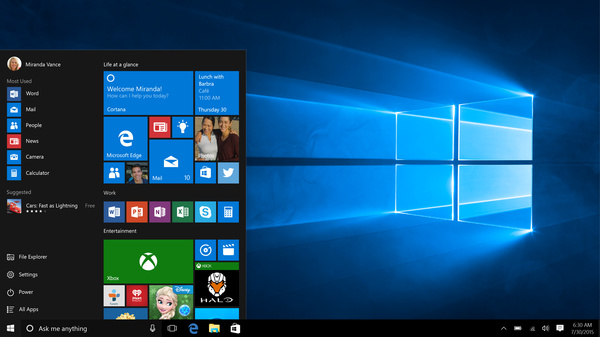 In under three weeks, Microsoft's new Windows 10 operating system has quickly taken significant market share.
The OS has been well received, and is free for legitimate Windows 7 and Windows 8.1 owners.
According to StatCounter, Windows 10 has reached 53 million installs, good for 4.95 percent of a massive market.
By comparison, Windows 8.1 had 13.09 percent market share before Windows 10 was released, following nearly two years on the market. OS X 10.10 only had 4.74 percent share, meaning in three weeks Windows 10 has surpassed Apple's year-old OS.
Windows 7 remains with the lion share at 60.75 percent, but that number is expected to continue falling.
Source:
NetMarketShare
Written by: Andre Yoskowitz @ 17 Aug 2015 22:45