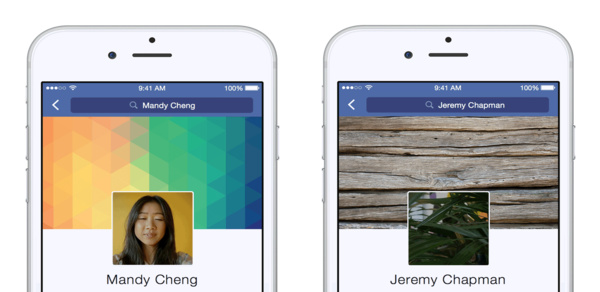 Facebook has made some major updates to their profiles policies this week, allowing videos, temporary profile pics and more.
Reads Facebook's post:
The world has changed since we first introduced profiles in 2004. On News Feed and profiles, we're seeing people create and view more videos than ever before. Today we're starting to test the next step in an obvious evolution of profiles: profile videos. Soon, you'll be able to film a short, looping video clip that will play for anyone who visits your profile. Profile videos will let show a part of yourself you couldn't before, and add a new dimension to your profile.

We're not ignoring profile pictures either; we've also built some new features that will help you better let your personality shine through your profile picture. When more than 26 million people used our Celebrate Pride filter, it was more apparent than ever that people use their profile picture to show who they are-- even if it's just for a moment in time. Profile pictures are not just static portraits. They represent what's going in your life right now and what's important to you, and we want to give people the tools to better express themselves in this way.

As part of that effort, we've started to roll out the ability to set a temporary version of your profile picture that reverts back to your previous profile picture at a specified time. Want to support your team in the week leading up to the big game, commemorate a special milestone like a birthday or vacation or show off a great #tbt picture? Now you can create a temporary profile picture specifically for those moments and events. It can be a visual status update to let your friends know what's going on in your life today, or it can be your statement of solidarity for a cause you feel strongly about.
Perhaps most importantly, Facebook is also updating your profile privacy settings, allowing you to create a bio and a picture that can be seen by the public:
You've always been able to control who can see the information you showcase on your profile, and now we're making it easier for you to see what others can view by introducing a new customizable space at the top of your profile. You can curate this space-- and convey what you want people to know about you-- by changing the visibility of the fields that show up here. You can also fill out the new, one-line 'Bio' field: select certain public About fields like work and education details to appear there; and even visually highlight what's important to you by choosing up to five Featured Photos to be showcased at the top of your profile. While this space is visible to anyone who visits your profile, you have full control of what information appears here.
Right now, you have to be an iOS user in the UK and California to try out the new features, but they will be rolling out to everyone by the end of the year.
Written by: Andre Yoskowitz @ 1 Oct 2015 22:49