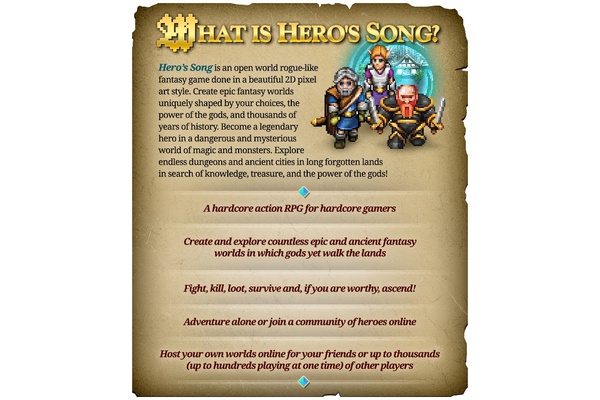 John Smedley, the former chief of Sony Online Entertainment, has co-founded his own studio.
Pixelmage Games is already working on its first title, 'Hero's Song,' an RPG that 'revolves around a system of gods that shape the world' with the ultimate goal of becoming a god yourself.
The title will have a solo campaign and multiplayer online, as well.
To date, the company has raised $1 million from investors and it hopes for $800,000 from Kickstarter. Pixelmage also employs Everquest co-creator Bill Trost and fantasy author Patrick Rothfuss.
If you are willing to gamble on the game, a $25 Kickstarter donation gets you the game by the end of the year.
Check out the Kickstarter here:
Hero's Song
Written by: Andre Yoskowitz @ 19 Jan 2016 22:20