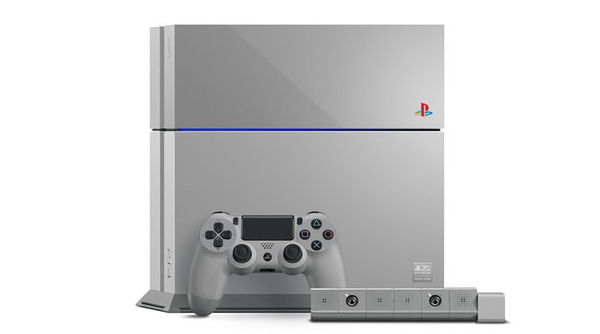 According to a report, Sony's new PS4.5, codenamed 'Neo', will feature support for 4K output and improve the CPU, GPU and RAM.
Specifically, the Neo will also have a CPU with 8 Jaguar Cores but clocked at 2.1 GHz, compared to the original PS4. It also features an Improved GPU: AMD GCN, 36 CUs at 911 MHz. Like the original, it will pack 8 GB GDDR5 RAM, but will kick up to 218 GB/s from 176 GB/s.
The specs come from
Giant Bomb
, cited from documents obtained by the site.
Owners of PS4s should be happy that Sony will require that all games run on both the original and Neo hardware, although of course they will run better on the Neo. Older games can also be patched to take advantage of the upgraded specs too, perhaps pushing up the framerate.
Developers also won't be permitted to offer exclusive options or unlockables for Neo owners.
The documents don't provide a release schedule for the upgraded hardware, but do state that all games shipping in October or later will need to support the Neo.
Written by: James Delahunty @ 19 Apr 2016 3:43