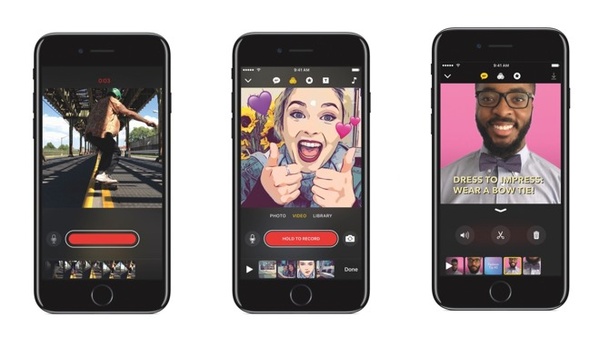 Apple announced today a new iPhone 7 (PRODUCT)RED as well as a new iPad with old tech. If neither a charity version of last year iPhone or an iPad with rather uninspiring features don't excite you, then maybe the third product is up your alley.
The Cupertino giant introduced a new app called Clips. Like we've come to expect from Apple, there is no play-on-words here, it's exactly what you're thinking. It's an app that allows you to easily generate video clips.
The app aims to be as straightforward and easy to use so iPhone (maybe a red one) and iPad (maybe the new one) users can get their footage fast and effortlessly to the social media sphere. The one thing that makes it stand out from the crowd is the ability to edit the videos with voice only with a support to 36 different languages.
It is not meant for professional video production but instead has kind of the same approach as Snapchat. You can decorate your videos with special effects, pictures, and text. You can share the finished product on for example Facebook, Instagram, YouTube, Vimeo, and Messages.
Clips will be available on the App Store in early April for free. You need and iPhone 5s, iPad mini 2, iPad Air or any other Apple device that is newer than those. It also requires iOS 10.3.
Written by: Matti Robinson @ 21 Mar 2017 11:42