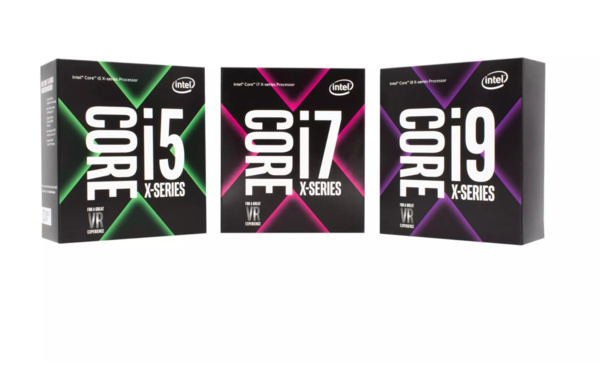 If you are a computer hardware geek then this day is one that you might have been waiting for a while. Intel has unveiled today a new CPU brand called Core X.
When performance is what you live for the Core X series processors is where you look – unless you hate Intel and only use AMD products. The new CPUs will include Core i5, Core i7, and new Core i9 processors that are meant for the power hungriest.
As you might imagine, the three different series of processor offer a plethora of options. You start off with four core i5 processors and end up with 18 cores and impressive 36 threads in a new Core i9 Extreme. According to the manufacturer 7980XE is the first 18-core CPU sold to the masses. Well, at least if the masses have $1,999 to put towards a super performing CPU.
You can distinguish the regular models from the new X series straight from the model number. This means that for example the cheapest of the bunch at $242, the 4-core i5, is called Core i5-7640X. All the X series processors are designed for motherboard with X299 chipset.
When it comes to the architecture most of the Core X are an updated version of the 6th generation, namely Skylake, but there's two Kaby Lake (7th gen) based chips (i5-7640X and i7-7740X).
Intel says that the chips are well suited for VR and they support Turbo Boost Max 3.0 which provides a more efficient automatic overclocking. Intel should still have the new Coffee Lake CPUs to unveil later this year so you might want to look at those before buying your PC a new processor.
Written by: Matti Robinson @ 30 May 2017 11:11