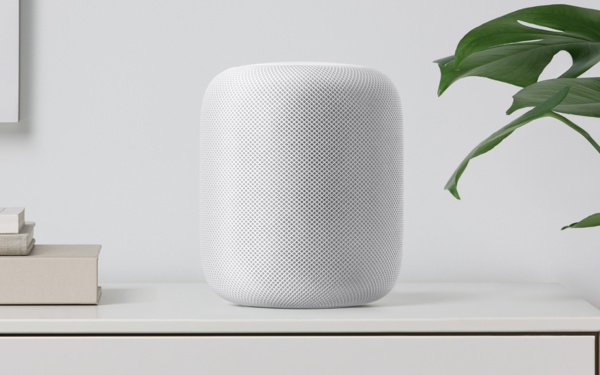 In yesterday's keynote speech Apple had a lot to talk about. All the
operating systems
got a
new versions
,
Macs were updated
, and even the Apple TV had
some good news to share
.
Even after this Apple managed to release a completely new product. Well, new to them. It is, of course, the anticipated HomePod.
For a while now it has been rumored that Apple was making a competitor to Amazon Echo, and the larger family of Alexa devices, and of course all the other voice assisted smart speakers. Obviously Apple thinks theirs is superior in every way, many of which might be true.
HomePod is a combination of seven speakers surrounding a subwoofer, and is controlled using voice only. Siri is listening with six microphones around the device. Apple claims that HomePod is smart enough to know its surroundings and optimize the music output to your living room, or whatever area it might be.
As with other smart speakers, HomePod responds to other kinds of requests as well. You can get information about sports and weather, control your smart home accessories, or ask for translations.
HomePod start at $349 and will be available in December.
Written by: Matti Robinson @ 6 Jun 2017 8:56