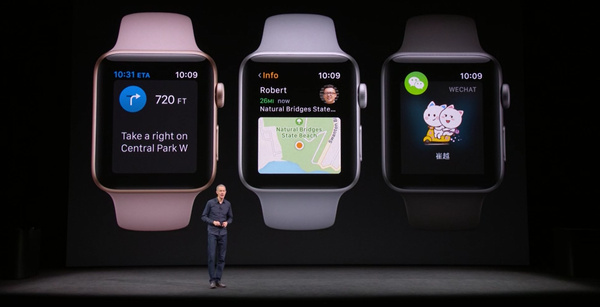 Several reviewers have found a problem with the new Apple Watch Series 3 and LTE connectivity, which Apple says it is investigating.
The ability to connect directly to an LTE network and break free from iPhone tethering was probably the biggest selling point of the Apple Watch Series 3 unveil last week. It promised a smartwatch that can stand on its own and work more or less anywhere an LTE-capable cell phone could.
However, according to reviewers at The Verge and the Wall Street Journal, the new Watch seems to have a problem with LTE connectivity. Writing for The Verge, Lauren Goode found that the device f
requently struggled to connect to LTE
and would often connect to unknown wireless networks.
In a review for the Wall Street Journal, Joanna Stern summed up the problem in the headline:
Apple Watch Series 3 Review: Untethered... and Unreliable
.
This is bad news for those who would like the smartwatch but had previously held off a purchase because of the required tethering.
Apple has responded however, telling the Verge that it had discovered an issue with the Watch Series 3 connecting to unauthenticated WiFi networks without connectivity, and that it seemed to affect the device's ability to use cellular networks. It promised to alleviate the issue by
software update
.
Written by: James Delahunty @ 20 Sep 2017 13:00