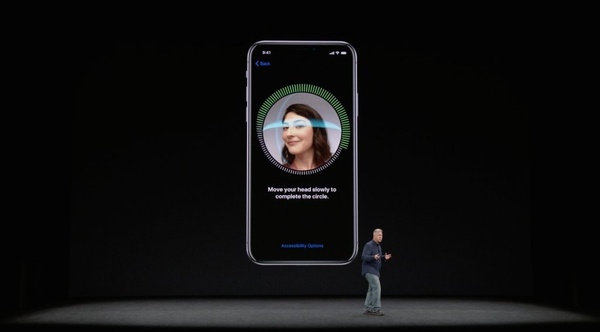 If you spent the first half of this year watching closely at smartphone rumors and leaks, you would have thought that an in-screen fingerprint sensor in smartphones this year is an inevitability. If not for iPhone, it's going to be in one or more Android phones by the end of the year.
This might still, of course, hold true but Apple has already chosen a different technology for authentication, and according to a respected analyst it's not the only one.
Apple chose to remove the fingerprint reader from its upcoming flagship phone iPhone X entirely. It has developed a new type of recognition to replace Touch ID called Face ID. Because there's no room for a fingerprint sensor in the front with the new 'bezel-less' display, and perhaps in-screen sensors weren't up to par yet, Apple developed and introduced a face detection system that could be even better.
According to the company it is even more secure, and, since you are wondering, can take into account that you might grow a beard and occasionally wear a hat. Using so-called TrueDepth camera the iPhone X detects your facial features in three dimensions.
All this sounds very sci-fi, and it's not clear how well the technology works because the phone isn't out yet, but
according to analyst Ming-Chi Kuo
Android manufacturers have already made shifts towards the face detection technology. After the iPhone X reveal manufacturers have been contacting face detection firms in unprecedented pace.
This would seem to indicate that Android manufacturers might have not perfected the in-screen fingerprint sensor either, or perhaps just see more value in adding face detection for both better security and additional features, like Apple's face recognition animated emoji, animoji.
Of course, there's already been multiple Android products with face detection on the market but none so far have removed fingerprint reader and gone all-in with face detection.
Some Chinese companies, however, already showed early demos of in-screen fingerprint sensors during the summer so it would seem likely that at least some future products would have that technology too.
Written by: Matti Robinson @ 9 Oct 2017 11:14