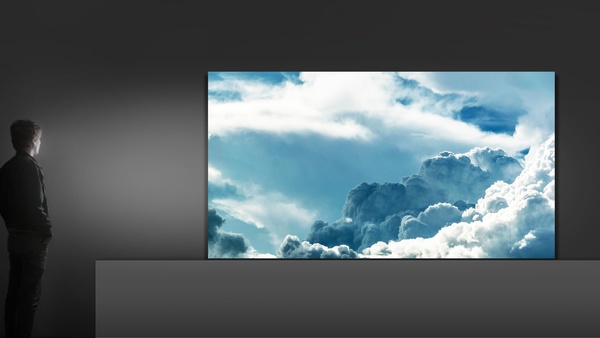 The Consumer Electronics Show, perhaps more commonly known as CES, started in Las Vegas earlier this week, and electronics manufacturers have been showing off their most impressive new, upcoming, or often even concept products.
As expected, many of these are TVs, as CES is
the
TV trade show. While LG showed their OLED display that bends, which isn't anything new really albeit bigger and better, Samsung decided to focus on size.
Samsung's top of the line TV is called The Wall. The Wall is a modular television that dwarfs anything else on the show floor. The diagonal size of this behemoth of a TV is 146 inches. That is something you would only expect from a projected screen.
Because it is modular you can actually make it even bigger by connecting more displays into it. Makes sense to call it The Wall, doesn't it?
While the conference is dubbed
Consumer
Electronics Show, this piece of equipment probably doesn't land on many walls of traditional consumers. It might, however, be a for high-end solution in larger public events.
According to Samsung the TV uses what they call MicroLEDs. These smaller than normal LEDs provide the background lighting separately for each pixel, unlike in traditional LED backlit LCD TVs. This means that it offers excellent contrast, not unlike OLED panels, because you can turn off individual pixels with the backlight.
The Wall is expected to come available during upcoming summer but there are no price details as of yet.
Written by: Matti Robinson @ 11 Jan 2018 11:45