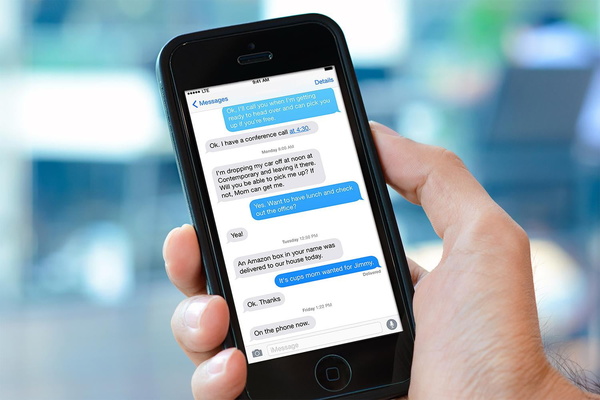 Google's mobile operating system is the most popular around the world, but it is not without faults, far from it. Many of you are familiar with the Android's fragmentation problem, also known as "where are the damn updates?!", but there are some other key issue too.
One of them is something that is perhaps not discussed enough, the messaging mess. For iPhone users both SMS and instant messages are as simple as 1, 2, 3 – you use iMessage and that's it.
On Android over the years you've been through dozens of applications that designed for different purposes by different teams for different kinds of people. Finally Google has decided to call it quits and just go with what Apple has determined to be the best practice.
The best practice, of course, is the way of the iMessage – and don't get me wrong there are no perfect solutions as will become evident. When using iMessage you'll send messages and pictures over the internet for blue dot contacts (with iOS device) and over the cellular network for green dot contacts (non-iOS users).
The same will apply to Google's new messaging app that is called Chat, according to a scoop by
The Verge
. Chat will be released somewhere between 6 and 12 months from now, and will be replacing Google's current messaging apps on all Android devices.
So this Chat messaging app will be just like iMessage. Well almost entirely, at least.
Android users will finally be able to send rich content easily to other Chat users, and even use it as a simple SMS app with the grandma using a dumb phone. As mentioned, there is some differences, though.
One huge difference is that Google's new app will use a new technology called Rich Communication Services, or RCS, that is build on top of, or at least to replace, the age old SMS platform by the same people at GSMA. The technology has even been marketed as SMS+.
While that in itself doesn't make the technology any worse than any other, there are actual shortcomings. One of the main ones is that it doesn't offer end-to-end encryption, which in today's world is a huge issue.
Not only iMessage but a billion user messaging app called WhatsApp offer encrypted and thus secure communication. It will be hard to convince Android users to give that up for convenience, or will it?
Written by: Matti Robinson @ 21 Apr 2018 14:11