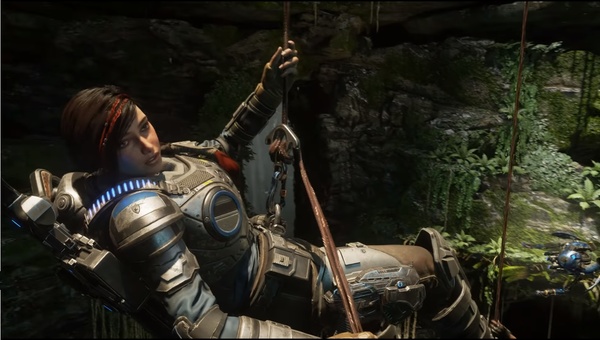 The wildly successful Gears of War franchise is getting three new titles in the near future, including Gears 5 which is set for a 2019 debut.
Also announced were Gears Pop! and Gears Tactics. Gears Pop! brings the Gears of War experience to iOS and Android devices in a Funko Pop! style. Gears Tactics is a Windows PC exclusive title. It is described as a "turn-based tactics games combining signature fast-paced brutal action and character-driven storytelling with customizable squads, upgradable weapons, and of course, massive boss battles."
Most importantly though was the announcement of Gears 5. While Gears of War 1 - 3 featured Marcus Fenix as the protagonist, and then Gears of War 4 featured his son JD Fexix, Gears 5 features Kait in the leading role. She is seen in the trailer battling an internal struggle while also attempting to unravel the origins of the Locusts.
Gears 5 will be released in 2019 for Xbox One and Windows PCs.
Written by: James Delahunty @ 11 Jun 2018 3:58