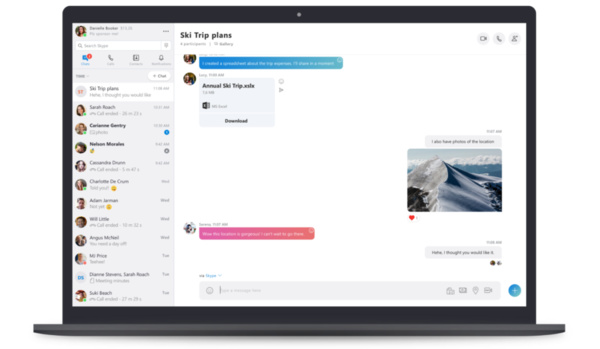 Skype is working to simplify the user experience again by removing new social media-like features that didn't catch on with users.
Over time, Skype expanded from being a voice call service to adding support for video chats, group chats and more. It also incorporated features similar to social media giants like Snapchat and Instagram. For example,
"Highlights"
resembled Snapchat's Stories.
However, these features didn't really resonate with many Skype users. Those who would be interested in such features were probably already using them on other platforms and saw Skype as a messaging, voice and video chat service exclusively.
Skype has cut the features in its latest update, though users have until September 30 to download their Highlights if they want to. On Mobile, the new update focused on the fundamentals of why most people use Skype--to make a call (often with video) and/or send a message.
"Our new navigation model removes redundant and underused features that create clutter--making it much easier to find the people you want to talk to and contact them in an instant. On mobile we are moving to three buttons at the bottom of the app--Chats, Calls, and Contacts. Removing Highlights and Capture provides a cleaner and more efficient user interface (UI) that is easy to navigate while still providing all the functionality Skype customers want."
On Desktop, Skype moved buttons for Chats, Calls, Contacts, and Notifications to the top left of the window, making it easy for long-time Skype users to understand.
Read more at
blogs.skype.com
Written by: James Delahunty @ 3 Sep 2018 20:38