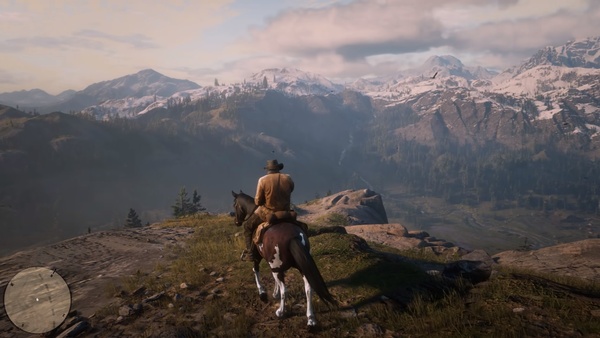 Rockstar has explained why its upcoming Red Dead Redemption 2 does not allow you to switch between multiple protagonists like Grand Theft Auto V.
The latest in the Grand Theft Auto series, GTA V, was released in late 2013. It allows users to switch on-the-fly between three separate protagonists whose stories criss-cross throughout the campaign. GTA fans were wondering if Rockstar's hotly anticipated Western, Red Dead Redemption 2, would feature the same multi-character setup.
Josh Bass, art director at Rockstar San Diego, has poured cold water on any multiple protagonist hopes.
"Sticking with a single character felt more appropriate for the structure and narrative of a western,"
Bass told the
Hollywood Reporter
.
"Arthur lives with and fights alongside the other members of the Van der Linde gang, and they are a group of fully realized characters with relationships to each other and to Arthur, but this is Arthur's story and we are placing players firmly in Arthur's boots as he and the gang deal with a rapidly changing world,' he added. 'We think people will really love the feeling of being in the gang. It isn't like anything we've done before."
There's an extensive interview and more details about Red Dead Redemption 2 in the
Hollywood Reporter article
.
Red Dead Redemption 2 will be released on Sony's PlayStation 4 and Microsoft's Xbox One consoles on October 26. A PC version has not been confirmed but is rumored to be in development.
The game follows the exploits of the Arthur Morgan and the Van der Linde gang as they flee the law following a botched robbery in the western town of Blackwater. Federal officers and skilled bounty hunters are in pursuit as the gang rob, steal and fight their way across the heartland of America.
During the turmoil, Arthur must decide between his own ideals and his loyalty to the gang as growing divisions among the members threaten their survival.
Rockstar already treated us to a
stunning view of the gameplay footage
.
Written by: James Delahunty @ 11 Sep 2018 2:10