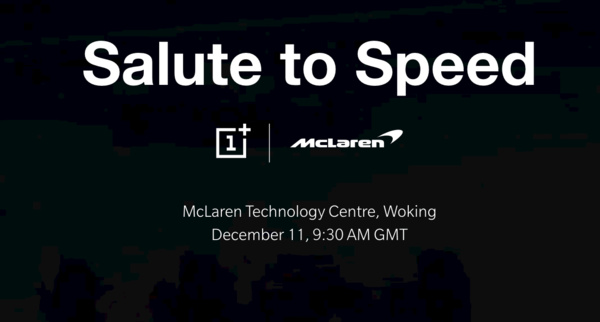 OnePlus held a launch event today in Woking, UK where it joined McLaren in their McLaren Technology Centre to unveil the latest and most definitely greatest smartphone to date.
New OnePlus 6T McLaren Edition is a take on the company's current flagship where speed is bumped up even further. For those who don't know much about the latest OnePlus device, it is focused on speed already.
The new McLaren Edition comes with a tagline Salute to Speed, and brings a few more improvements to quickness. While the main chip is the same Snapdragon 845, there is an improvement on RAM.
The McLaren version has a whopping 10 gigabytes of random access memory, an upgrade to an already impressive 8 GB on the regular OnePlus 6T. OnePlus has been pushing boundaries in RAM for years now, and they seem to be determined to be on the leading edge.
In addition to speeding up the multitasking with more RAM, the OnePlus 6T McLaren has a new Warp Charge 30 technology, which charges the phone with lightning speed.
OnePlus 6T is already one of the fastest charging phones on the planet, and this might make the new version the ultimate champion in charging speeds.
It means that only a 20 minute charge will top the battery with a day's power, this usually means with OnePlus phones 60 to 70% charge, without even heating the phone excessively.
Now, obviously OnePlus 6T McLaren Edition is fast in many respects, but perhaps to some even more importantly it brings a new look.
The covers are made from McLaren's own carbon fiber that was used in the F1 cars since 1981 and since 1993 has been featured in many of their other supercars. You'll obviously find a reflective McLaren logo from the back, and a translucent Papaya Orange racing stripe, if you will, has been added to the edges of the back cover.
McLaren Edition also comes with a custom Live Wallpaper, boot animation, and screen unlock animation for the in-screen fingerprint sensor. The box comes with a McLaren booklet, a commemorative Salute to Speed placard, orange charging cable, and McLaren branded wall charger.
The OnePlus 6T McLaren Edition, also known as OnePlus 6T Speed Orange, will be available on Decemeber 13th for $699.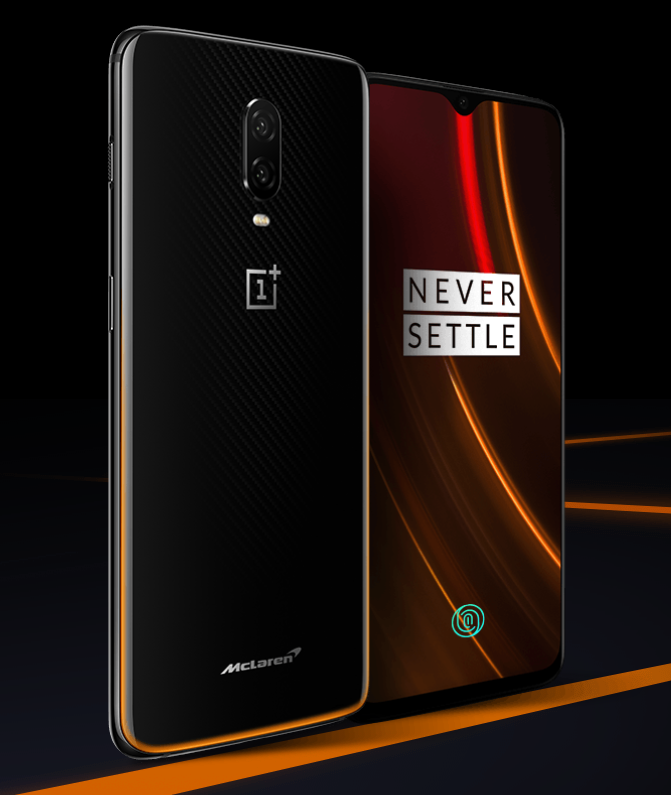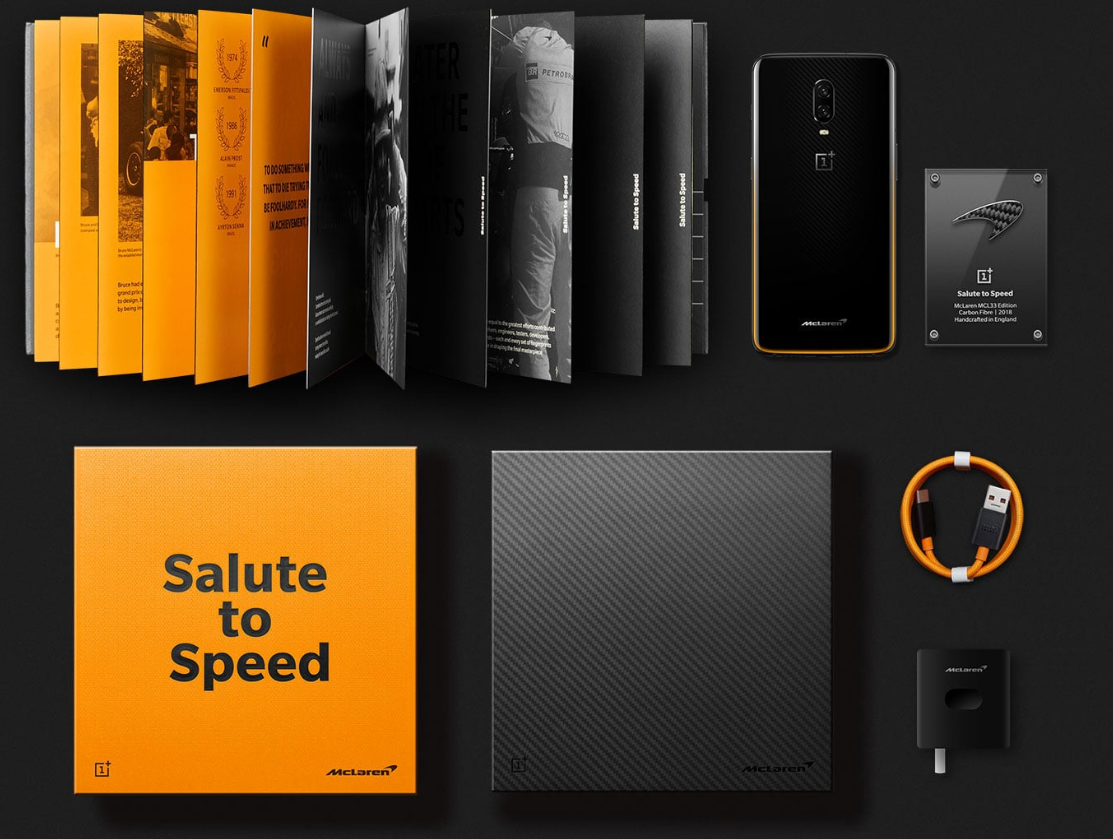 Written by: Matti Robinson @ 11 Dec 2018 11:08