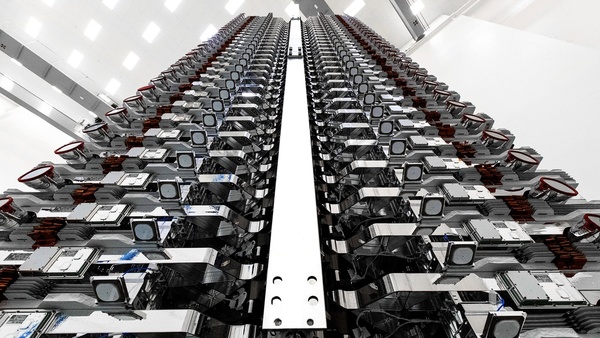 SpaceX has launched the first 60 satellites that will be part of its broadband service, beaming Internet access from 2,000km above the Earth.
Elon Musk, chief executive officer at SpaceX, eyes the Starlink project as a potential source of revenue to help fund SpaceX' lofty goals in space transport and exploration. The Starlink network will provide high-speed broadcast access to customers starting in the United States for a fee, potentially providing high speed options for those stuck in rural areas.
The first array of satellites launched by SpaceX flew atop a Falcon 9 rocket. At 500lb a piece, the total payload is the heaviest carried by the private rocket firm to date. The first stage / booster that carried the rockets had flown two previous SpaceX missions and successfully landed for a third time to potentially fly again soon. That's good news considering that the ultimate goal of SpaceX' Starlink is to have 12,000 working broadband satellites in orbit.
Providing high-speed Internet access from satellites in low-Earth orbit is an idea not exclusive to SpaceX. Amazon is also eyeing its own 3,200-satellite array that would provide Internet access services, dubbed Project Kuiper, and will undoubtedly be helped by founder and CEO Jeff Bezos' Blue Origin rocket firm.
UK-based OneWeb, backed by Airbus SE, launched six operation spacecraft earlier this year as it eyes its own network, and Canada's TeleSat has ambitions in the space.
SpaceX' Starlink is licensed to provide services in the United States but Musk has global ambitions for the firm's Internet service.
Below is the full webcast of the launch of the first 60 Starlink satellites:
Written by: James Delahunty @ 24 May 2019 9:35