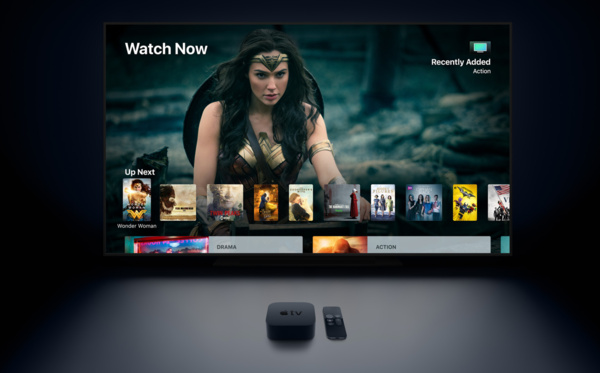 Apple is taking streaming media seriously. Not only did it finally challenge Spotify a few years ago with Apple Music, now the company has announced their own streaming video service too.
Apple TV+ might not yet be competing against Netflix or even Disney+ and its
close to 29 million users
in terms of viewership, but they've got something neither of these companies have.
That is Apple TV, the media player. The fifth iteration of Apple TV was released in 2017, and much has happened since. Not of course least, the introduction of Apple TV+.
Apple TV+ is available of course on many platforms in addition to iTunes and Apple TV, including smart TVs by Samsung and others, but that's suboptimal for the Cupertino company. They surely want to keep the Apple ecosystem as all-encompassing as possible.
9to5Mac
has spotted a reference to a new Apple TV device in recently released tvOS 13 beta. Not only did they spot a reference to a new device, but they even managed to retrieve information that it is using a new architecture that's found in Apple's A12 and A13 chips. Those are found in iPhone XS and iPhone 11 respectively.
It's not unheard of, in fact it's very common, that Apple uses previous generation iPhone chips in other products, like the Apple TV. Current generation Apple TV 4K uses A10X Fusion, which was introduced in 2nd gen iPad Pro models.
The new chip would allow more performance for things like Apple Arcade games, but it's unclear at this point what other benefits the newer version would bring.
Written by: Matti Robinson @ 8 Feb 2020 13:07