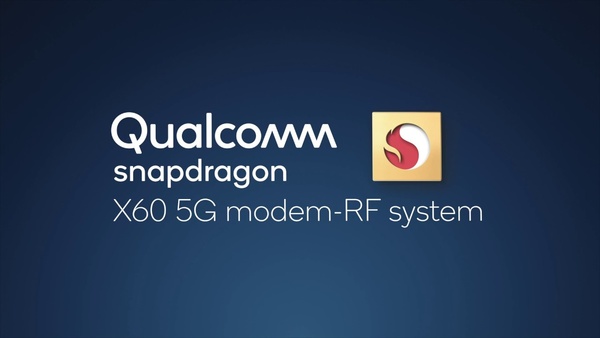 As the world's largest mobile conference Mobile World Congress had to cancel first time ever due to coronavirus issues, companies are announcing their new products in separate and mostly online fashion.
One of the more influential mobile companies is that chip company Qualcomm. The company provides huge amount of system-on-chips for Andoid phones, and this year there's one big difference maker.
It is of course 5G. Qualcomm has announced that it will be releasing the new Snapdragon X60 5G modem soon. This next-generation 5G chip is bringing big improvements over its predecessors Snapdragon X55 and X50.
Qualcomm isn't still ready to reveal all the facts about their new modem but they've shared with us some key features. The new modem, accompanied by a new RF front-end chip and a new more compact QTM535 mmWave antenna, can aggregate connections between mmWave (high speeds) and sub-6 Ghz (better penetration).
All this while being their first 5G modem produced with 5 nm process. This means that it is very versatile, nearly universal in fact, more energy efficient, has smaller footprint, and provides great performance.
The chip can max out at 7.5 Gbps over mmWave and 5 Gbps over Sub-6. Upload speeds are going to be up to 3 Gbps.
Even though the first products are delivered to smartphone manufacturers as early as later this quarter, we'll have to wait until next year to see the first phones with Snapdragon X60 in stores.
Written by: Matti Robinson @ 19 Feb 2020 9:10