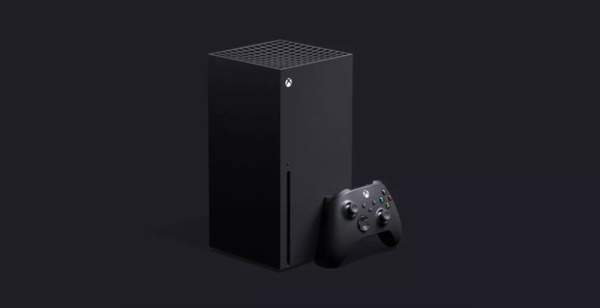 Microsoft has already unveiled their upcoming Xbox Series X console that will be battling against PlayStation 5 starting later this year. However, rumors suggest there might be another Xbox console in the works.
In fact, it is an age old rumor that Xbox is working on a cheaper gaming console to accompany Xbox Series X (pictured). This codename Lockhart, perhaps called Xbox Series S, was said to be cancelled but new information has surfaced and says unveiling might be imminent.
Dealer Gaming on Twitter is suggesting that Microsoft is preparing to reveal the cheaper system. It uses that same architecture as Xbox Series X in terms of GPU and CPU, but has significantly less performance.
According to the leak, the AMD-built Zen CPU and Navi GPU of the Series X only manage 4 teraflops compared to Xbox Series X that can crank out up to 8 teraflops. Nevertheless, the Series X console is still more powerful than any of the current generation Xbox consoles.
Another source claims that not only is Series S less powerful than its bigger sibling but it can't achieve the same resolution. Xbox Series X is confirmed to run games at 4K resolution but Series S is said to max out at 1440p.
Previous rumors have suggested that the cheaper Lockhart console would not include any kind of optical drive, and thus you'd be relying on digital content only.
Now, if the rumors hold true, we'll just have to wait and see whether Sony is going to unveil PS5 before Microsoft's second next-gen gaming console.
Written by: Matti Robinson @ 6 Mar 2020 12:19