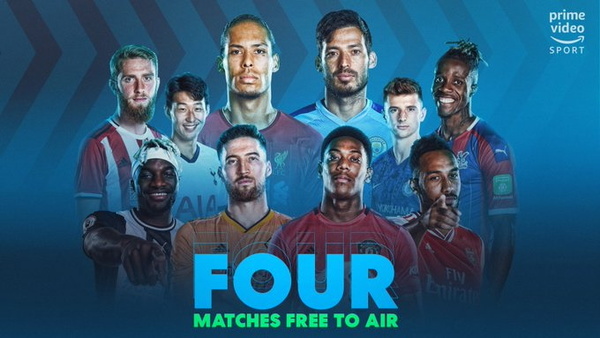 Amazon will stream a few Premier League matches for free when the English top division of football returns later this month.
The Premier League has been on hold for several months as a protective measure during the COVID-19 pandemic. Premier League matches are attended by tens of thousands every weekend and broadcast around the world to millions of football fans. Of course, games are also streamed by broadcasters and services around the world.
In the UK, Amazon first started to stream Premier League matches on its Prime service last year. Sky Sports and BT Sport typically dominate the rights to broadcast the Premier League in its home country, but services like Amazon are looking to break into the business in gradual steps over the coming seasons.
Amazon has announced that when the Premier League returns from June 17, it will be streaming an additional four matches. Those additional four matches will be available to view for free, and the viewer will not require an Amazon Prime membership to watch.
Amazon is not alone in showing games for free either, with 33 being free to view across a variety of services from the 92 remaining matches of the season. BBC Sport will also be showing some matches for free, making it the first time the national broadcaster in the UK will air games from the Premier League live.
via:
Engadget
Written by: James Delahunty @ 4 Jun 2020 11:32