Google has revealed that their latest Android version has surpassed 400 million devices. According to the company the adoption rate has been far superior to any of the previous versions.
For ages we've known that Google's perhaps the most resilient issues is the fact that Android users don't get software updates. The adoption rate of new OS versions and thus invaluable security updates is sad compared to the likes of iOS.
However, over the years there has been improvement. Android Pie was better adopted than Android Oreo and Android 10 has blown Android Pie out of the water.
The Android Developers blog post
reveals
that Android 10 got to 100 million users in 5 months, or 28 percent faster than Android Pie.
The first 280 or so days that was required for Android 10 to reach 400 million devices the predecessor only managed to get to around 280 million devices.
Ever since Android 8 Oreo, Google has been improving the adoption rate with Project Treble. Project Treble allows manufacturers to separate their customized part of the OS from the core OS that can therefore be updated more easily without the manufacturer having to release their updated code.
One can only hope that this trend continues and one day Android users are adopting new OS versions as fast as iOS users.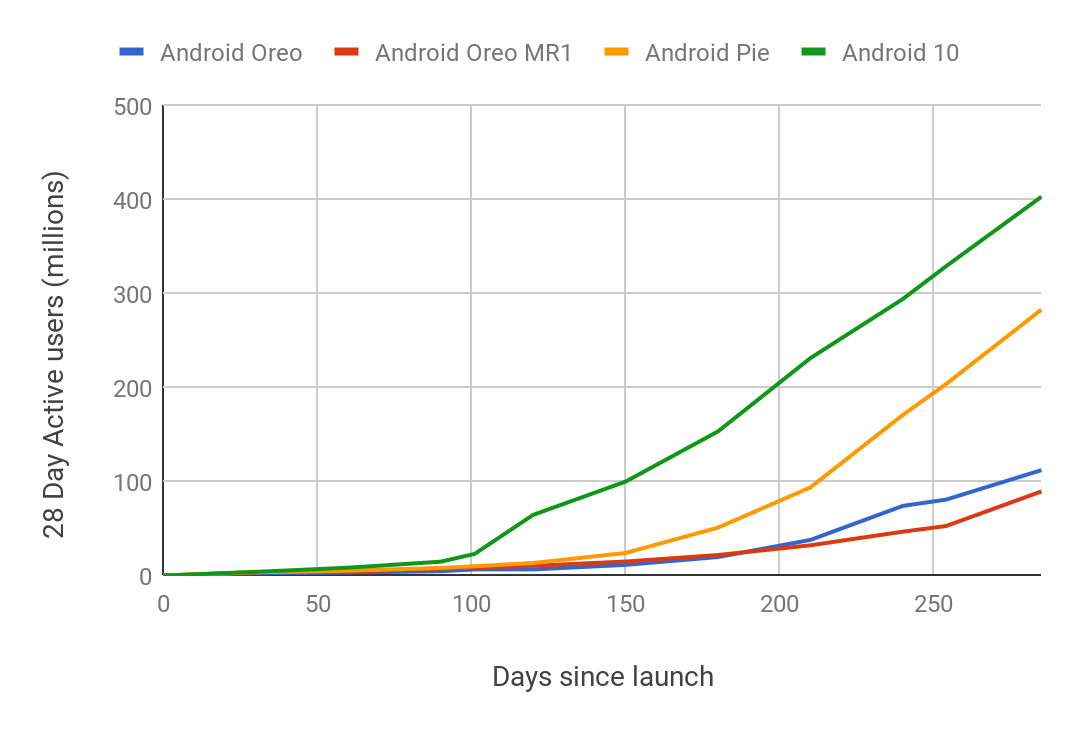 Written by: Matti Robinson @ 13 Jul 2020 12:52