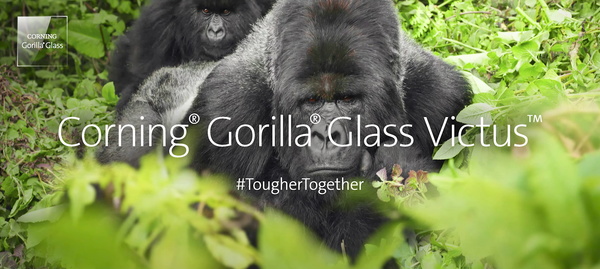 Corning has revealed Gorilla Glass Victus and touted its improvements compared to its predecessor Gorilla Glass 6.
Over eight billion devices from 45 different brands have incorporated Gorilla Glass into their products. Consumers desire their mobile products to be durable and resistant to scratches and cracks. Nevertheless, most of us will have accidentally damaged a mobile device and we know that even scratches can affect usability.
It is good news then that the latest Gorilla Glass is reportedly much tougher than its predecessor. In lab tests, it has achieved drop performance up to 2 meters when dropped onto hard, rough surfaces. By contrast, Corning claims that competitive aluminosilicate glasses fail at about 0.8 meters.
Furthermore, it claims Victus is twice as scratch resistant as Gorilla Glass 6, and four times more resistant than competitive aluminosilicate glasses.
In the near future, Samsung will become the first customer to release a product using Gorilla Glass Victus.
Written by: James Delahunty @ 23 Jul 2020 21:56