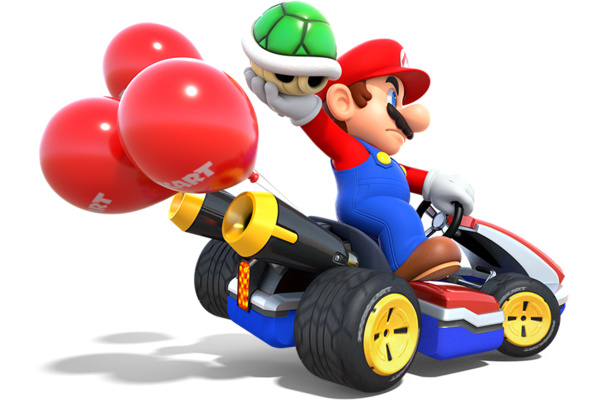 Nintendo has today announced quite the selection of Mario games for the Switch. Of course the Mario announcements didn't come out of the blue, it's all because of the 35 year anniversary of the original Super Mario Bros. released in 1985.
Mario Kart franchise will get a new take on the classic kart racing game. The new Mario Kart Live: Home Circuit combines remote controlled cars with mixed reality.
As the player you are controlling a remote controlled car with a camera around a virtual race track built in your home. The game will be available on October 16.
If you don't really understand how all of that works, here's the trailer.
The second new Mario game for Switch is actually three older Mario titles that are remastered for the Switch. N64's popular and speedrun community's beloved Super Mario 64 comes to Switch as do Super Mario Sunshine from Gameube and Super Mario Galaxy from Wii.
The package titled Super Mario 3D Allstars will be available in just couple of weeks on September 16.
Perhaps the oddest of the bunch, however, is the remake of the original Super Mario Bros. where players compete against each other. Named after the 35th anniversary Super Mario Bros. 35 allows 35 players to compete against each others in traditional Super Mario Bros. scenery but with new multiplayer additions.
Each player can send enemies to the other players but destroying the enemies, and there are some new abilities to make surviving a little easier.
This new hectic version of the original Super Mario will be available to Nintendo Switch online members from October 1 to March 31 next year.
Last but not least, Nintendo announced the WiiU game Super Mario 3D World for Switch. The game comes revamped with improved controls and features, and with an expansion called Bowser's Fury. You'll have to wait for this one a bit longer, Super Mario 3D World + Bowser's Fury will come available February 12.
Nintendo also announced other Mario-themed content and competitions. You can read more about the anniversary announcements
here
.
Written by: Matti Robinson @ 3 Sep 2020 11:46