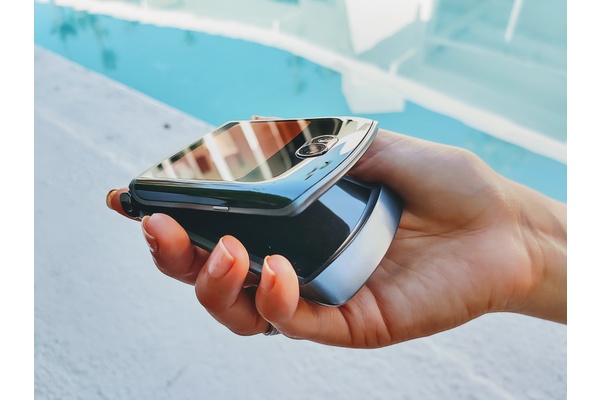 Motorola has announced the second version of the
second coming of Razr
. The new Motorola Razr 5G is based on the original, legendary, Razr and is the second version of this new era of folding displays.
As you might gather from the name alone, the single most important new feature of the device is 5G connectivity. This is made possible by the new Snapdragon 765G chip which powers the likes of OnePlus 8.
Motorola hasn't quite managed to fit all the highest end parts in the second version either, which is evident by the mid-tier, albeit higher mid-tier, chip. Same continues mostly throughout the rest of the specs, although there are improvements across the board over the predecessor.
The Razr 5G has 8 GB of RAM and 256 GB of storage space, the battery is slightly bigger at 2800 milliamp hours, and the cameras have improved: a f/1.7 and 48 MP shooter (Quad Pixel taking 12 MP shots) in the back and a f/2.2 and 20 MP (QP @ 5MP) selfie camera in the shell.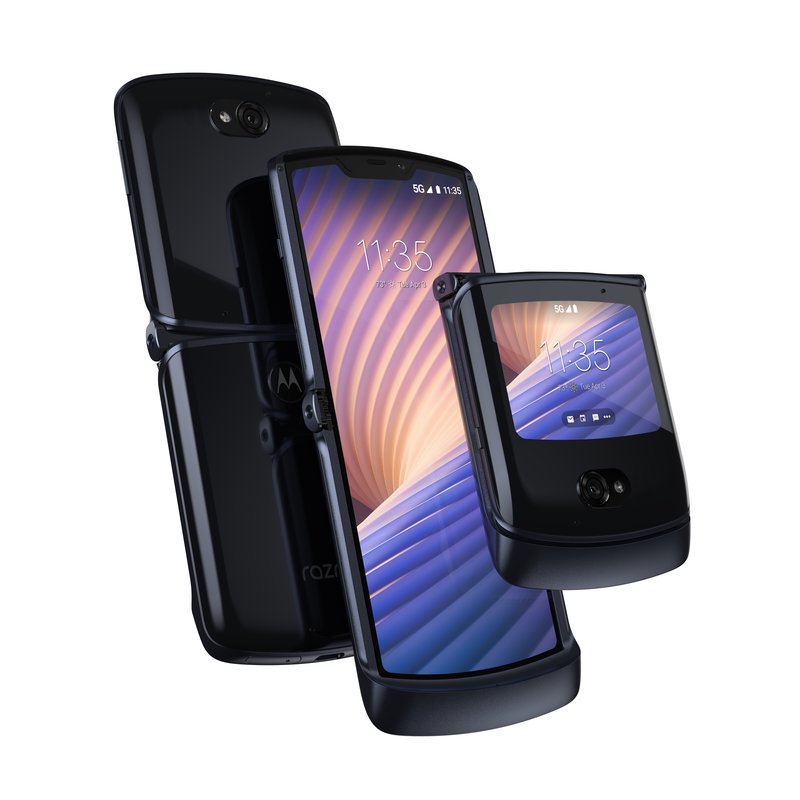 Displays are the ones from last years model, but there was never that much to complain about. The inner display is a 6.2 inch POLED at 876 x 2142 resolution and the outer one is the same small 2.7 inch 600 x 800 display.
However, most of us aren't after this phone because of its blazingly fast performance or impressive specs, we want the iconic design and groundbreaking flexible display tech.
With the new Razr 5G you'll get and improved hinge and slight update in design, although it is unmistakably a Razr. One of the more important upgrades comes in form of UI and UX.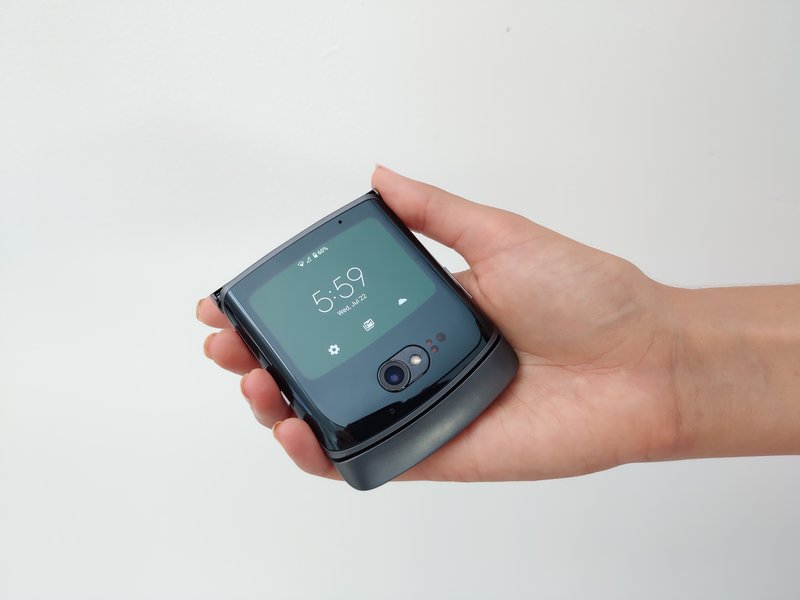 The new Quick View allows better use of the display on the outer shell. Some experiences, including the likes of Google Home, YouTube, Keep, Google News and bunch of preloaded apps (camera, messages, calculater, etc), have been customized for the smaller display.
Price-wise we're pretty much in the same boat as last year. Flexible displays are still expensive to manufacture so you looking at a premium price of $1399. You'll get to choose from three color options: Polished Graphite, Blush Gold, Liquid Mercury.
At this point we don't have a release date but the phone should be available later this fall.
Read also: Samsung releases foldable flip phone, here's Galaxy Z Flip

Written by: Matti Robinson @ 11 Sep 2020 11:50