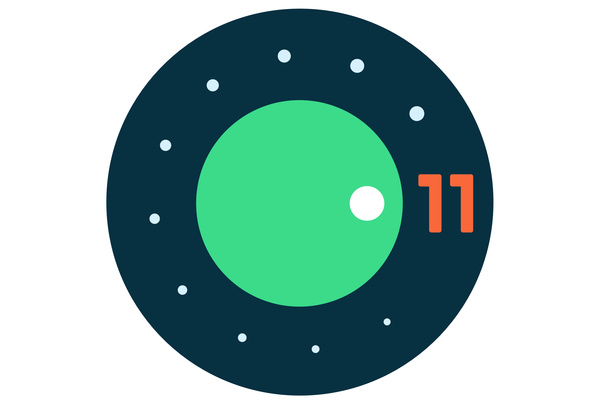 Android 11 was released in September 2020 - here's a list of devices confirmed or expected to receive an update to the latest operating system.
We will update this information as it changes over the months. This information is sourced from Google and also commitments from device manufacturers.
For a look at what Android 11 changes about the operating system,
read this article covering the new features
.
Android 11 is currently available - or coming soon - for the following phone models:
Google
Pixel 2
Pixel 2 XL
Pixel 3
Pixel 3 XL
Pixel 3a
Pixel 3a XL
Pixel 4
Pixel 4
Pixel 4a
Android 11 is available for Google's own models listed above immediately.
Samsung
Galaxy S10
Galaxy S10 +
Galaxy S10e
Galaxy S10 Lite
Galaxy S20
Galaxy S20 +
Galaxy S20 Ultra
Galaxy Note 10
Galaxy Note 10+
Galaxy Note 20
Galaxy Note 20 Ultra
Android 11 is coming to these Samsung models, but the timing of its distribution is yet to be determined.
OnePlus
An open beta for these models is available for download now:
These models will get Android 11 later:
OnePlus Nord
OnePlus 7T Pro
McLaren Edition OnePlus 7T Pro
OnePlus 7T
OnePlus 7 Pro 5G
OnePlus 7 Pro
OnePlus 7
OnePlus 6T McLaren Edition
OnePlus 6T
OnePlus 6
Xiaomi
Android 11 beta can be downloaded for these devices now:
Xiaomi Mi 10 Pro
Xiaomi Mi 10
Xiaomi POCO F2 Pro
Android 11 is coming to these Xiaomin models, but later:
Xiaomi Mi 10 Youth Edition
Xiaomi Mi Note 10
Xiaomi Mi Note 10 Pro
Xiaomi Mi Note 10 Lite
Xiaomi Mi 9
Xiaomi Mi 9 Pro
Xiaomi Mi 9 SE
Xiaomi Mi 9 Lite
Xiaomi Mi 9T
Xiaomi Mi 9T Pro
Xiaomi Mi A3
Redmi K30 Pro
Redmi K30
Redmi K30 5G
Redmi K30i 5G
Redmi K20 Pro
Redmi K20
Redmi Note 9
Redmi Note 9 Pro
Redmi Note 9 Pro Max
Redmi 10X Pro
Redmi 10X 5G
Redmi 9
Redmi 9C
Redmi 9A
POCO X2
POCO M2 Pro
Nokia
The following Nokia models should have Android 11 coming:
Nokia 9 PureView
Nokia 8.3
Nokia 8.1
Nokia 7.2
Nokia 6.2
Nokia 5.
Nokia 4.
Nokia 2.3
Nokia 1.3
OPPO
Android 11 has already been promised for these OPPO models, but the date is not yet known:
Find X2
Find X2 Pro
Reno 3
Reno 3 Pro
Realme
Android 11 beta is already available for this Realmen model:
And for these Realmen models, Android 11 is expected to arrive later:
Realme X50
Realme X3
Realme X2 Pro
Realme X2
Realme XT
Realme X
Realme 7 Pro
Realme 7
Realme 6 Pro
Realme 6
Realme 6i
Realme 6S
Realme 5
Realme 5 Pro
Realme 5i
Realme 5s
Realme 3 Pro
Realme 3
Realme Narzo 10
Realme Narzo 10A
Sony
Android 11 Android phones are likely to arrive:
Sony Xperia 1 II
Sony Xperia 10 II
Sony Xperia 1
Sony Xperia 5
Motorola
Motorola has not yet confirmed which models Android 11 will arrive in, but the enlightened bet is that it will arrive at least for the following models:
Motorola Edge +
Motorola Edge
Motorola RAZR
Moto G Stylus
Moto G Power
Moto G Fast
Motorola One Fusion +
Motorola One Hyper
List will be updated in due course.
Written by: James Delahunty @ 9 Sep 2020 12:44