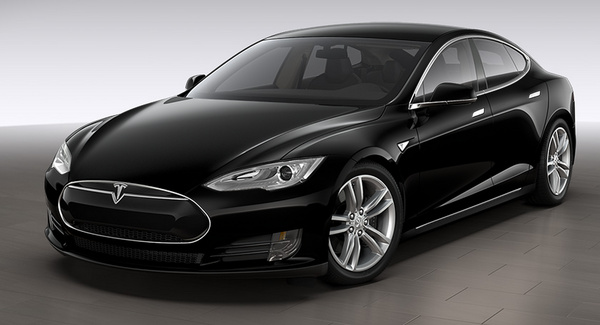 Tesla chief Elon Musk revealed that the data from a fatal car accident involving a Tesla Model S showed the car was not on autopilot at the time.
Police responded to reports of a serious car accident near The Woodlands, about 30 miles north of Houston, on Saturday night. The vehicle, a Tesla Model S, veered off the road and hit a tree at high speed before igniting, killing two occupants.
According to deputies, there was nobody in the driving seat at the time that the vehicle veered into the tree. Emergency services fought the fire using more than 30,000 gallons of water, as the damaged battery kept reigniting. At some point during the four-hour effort to put out the fire, Tesla has to be contacted for instruction on how to quench the flames.
Predictably, the details of the incident prompted questions about the safety of vehicle automation, and Texas authorities revealed they will secure data from the vehicle from Tesla with a warrant.
Tesla CEO Elon Musk has responded to the incident and subsequent reports publicly, however. He did so using the platform he usually uses to respond to media reports, Twitter!
In a response Tweet, Musk revealed that the data from the accident shows that Autopilot was not engaged at the time of the accident. Furthermore, the vehicle did not have the full self-drive capabilities, which can be purchased as an add-on for a $10,000 fee. FSD enables compatible Tesla's to automatically change lanes and self-park.
The street on which the accident took place also would not have been compatible with Autopilot anyway, due to the lack of lane lines that could be detected and used to navigate.
Your research as a private individual is better than professionals @WSJ!

Data logs recovered so far show Autopilot was not enabled & this car did not purchase FSD.

Moreover, standard Autopilot would require lane lines to turn on, which this street did not have.

-- Elon Musk (@elonmusk) April 19, 2021
Just days ago, Musk also tweeted updated information on the safety of the product, showing that Tesla with Autopilot engaged is approaching a 10 times lower chance of an accident than an average vehicle.
See more:
www.tesla.com
Since the accident, the identity of one of the occupants of the vehicle has been revealed as 58-year-old Dr. William Varner, an anesthesiologist. Another passenger has not been named yet.
Written by: James Delahunty @ 20 Apr 2021 23:45