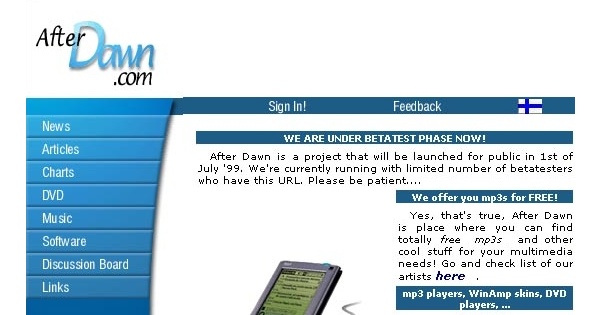 Yes. As unbelievable as it is, its been exactly 22 years since our site was officially launched back in June, 1999.
Back then, majority of the online users connected to the internet using 56k modems and 2G phones were just getting popular. Texting wasn't available in most of the U.S. networks. AltaVista was the biggest search engine...
Yes, technologies have changed over the years. Our site has evolved accordingly. We've seen the good times and bad times - and are unfortunately somewhat experiencing one of those bad times for our dear old site as of now. But as with everything that has happened during the past 22 years, we'll adapt.
I wont go into details of our past further, as I covered our site's history pretty extensively
two years ago
when our site turned 20. Instead, as always, I'd like to thank all of you. I'd like to thank my coworkers and my co-founders for all these years we've spent together building this site. And obviously, I'd like to thank all of our employees - past and present - for all the hard work they've put into AfterDawn. And last but not least, I'd like to thank all of you: our users, visitors and moderators who have continued to support our site from year after year.
Thank you,
-Petteri Pyyny, CEO
AfterDawn
Written by: Petteri Pyyny @ 10 Jun 2021 12:31