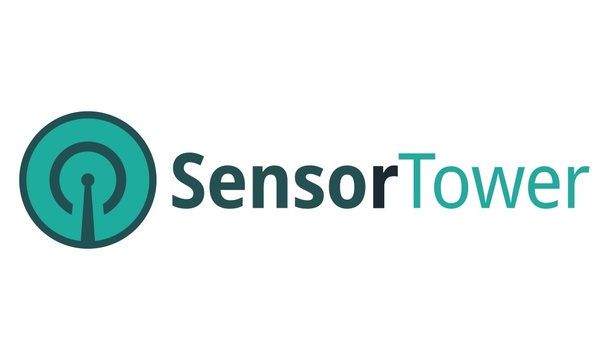 Market research firm,
Sensor Tower
, has released a quarterly report on spending on mobile apps and games. Their Q2 2022 Data Digest suggests that apps have overtaken games in spending on U.S. App Store for the first time ever.
The report details customer spending on mobile platforms between April 1 and June 30, 2022, and concludes, among other things, that due to the stagnation of game spending, apps have taken the spot for the most revenue generated in the second quarter of the year as it relates to the U.S. App Store.
The app store ecosystems of Apple and Google combined a total of 35 billion downloads, which was a minor, although telling, year-over-year decline of 2.5 percent. App Store declined 1.3 % from 7.9 to 7.8 billion, and Google Play 2.9 % from 28 to 27.2 billion.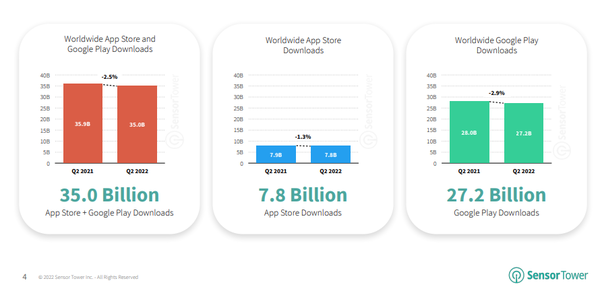 In terms of the App Store, the first year of the pandemic created a fertile ground for game developers, and the growth jumped from 20 to 30 percent to nearly double, 35 to 55 percent. However, after the early pandemic, games spending winded down and recently pulled the overall app spending into first year-over-year decline.
This also meant that apps overtook games in spending on Apple's platform.
TikTok
retained its position as the number one on the App Store, followed by video-editing software
CapCut
, competitors
Google Maps
and
YouTube
, and an array of social media apps.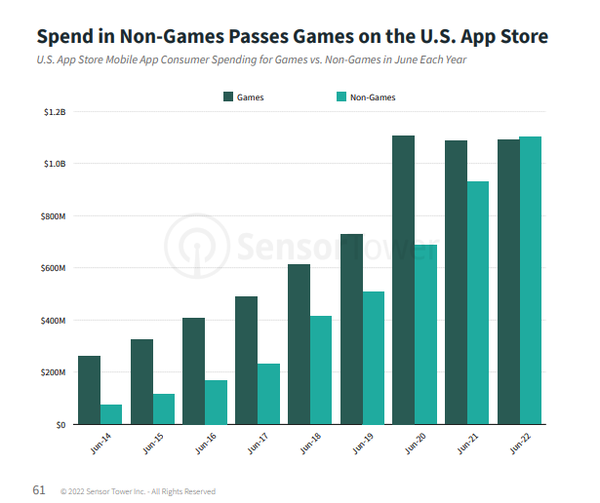 On Google's platform, the most downloaded app was
Facebook
, with
Instagram
, TikTok,
WhatsApp
,
Snapchat
, and
Messenger
following. TikTok also remained as the overall number one, with Facebook-owned trio, Instagram, Facebook, and
WhatsApp
, in succession.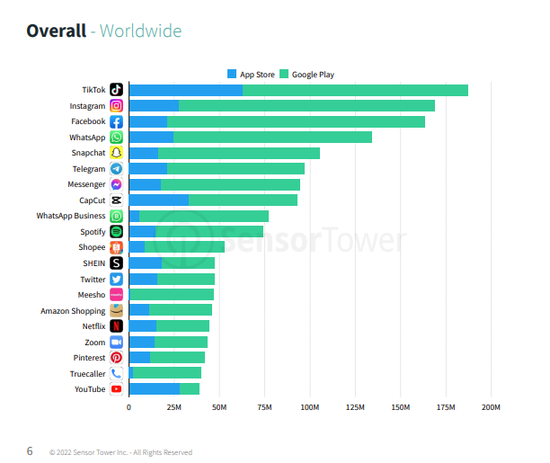 Sensor Tower notes that non-game apps are now accountable for much of the growth in U.S. app stores. Since 2014, the spending on non-games has had a compound annual growth rate of 40 percent compared to sub-20 percent for games.
Game spending on Google Play increased 0.6 percent year-over-year to $11.9 billion, which is only slightly below the high of $12.4 billion in Q2 2020 when the pandemic surge was the strongest.
The differences between the two platforms might be a result of market differentiation. The App Store is very U.S. and China-centric, while Google Play gets the bulk of their downloads from markets like India, Brazil, and Indonesia.
However, it's clear that travel, airline, and event apps have revitalized the app market after the pandemic. Travel apps achieved a new all-time high in both the United States and United Kingdom, airline apps are up over 30 percent compared to pre-pandemic, and the five most popular ticketing apps gained 70 percent more downloads since Q2 2019.
According to Sensor Tower data, the travel and airline apps have nearly caught up the growth trajectory they were before the pandemic. In fact, in the UK the top 5 airline apps have now completely caught up with the pre-COVID pace.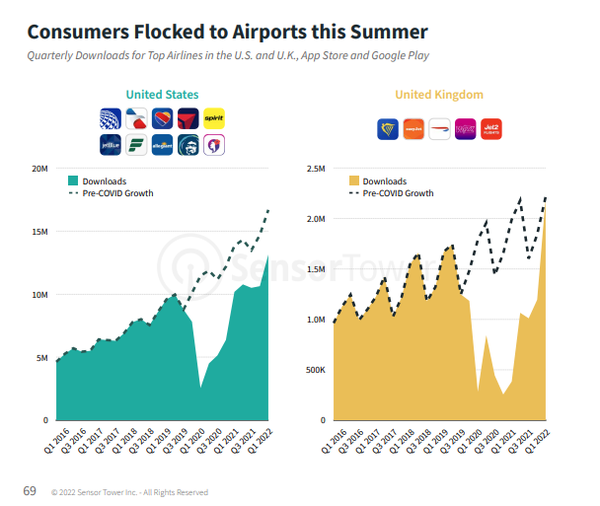 Another major factor to app spending increase was the popularization of the subscription model. In the U.S. App Store alone 400 apps, eight times as many as in Q2 2016, had more than $1 million in consumer spending, of which a vast majority were primarily subscription apps.
Even if in the grand scheme of things games have been in a decline or stagnated, depending on the timeframe, there have been some massive successes recently.
Subway Surfers
, recently acquired by Swiss developer
Miniclip
, has dominated the game listings since 2014 with more than 1.8 billion downloads. It resurfaced as the number one game in Q2 2022 with a highest total downloads since 2014 as recorded by Sensor Tower data.
It was the No. 1 download in the U.S., Europe, Middle East, Africa, and Oceania, only to be left second in South America, and third in Asia.
You can find more data, region-specific graphs, and other insights from the Sensor Tower's Q2 2022 Data Digest
here
.
Written by: Matti Robinson @ 18 Jul 2022 18:20