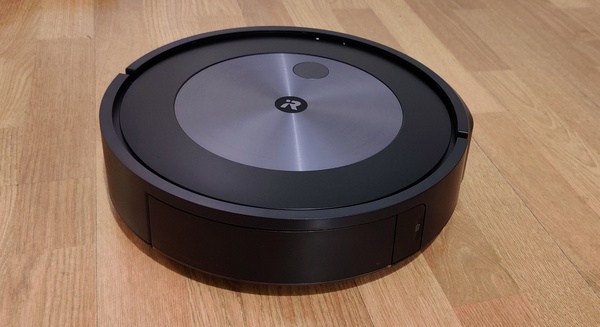 Shopping giant Amazon has somewhat unexpectedly moved in to acquire leading robot vacuum manufacturer iRobot. The acquisition cost is $1.7 billion, companies'
press release
states.
While
Amazon
's purchase of
Roomba
maker came as a surprise, the acquisition does make sense for the world largest shopping network that has been investing in smart home technology for years.
Amazon was the first to launch a line of voice assistant speakers in the form of Echo, shortly after
Apple
and
Google
had introduced their smartphone-tied assistants. The
Alexa
-equipped speakers, that Amazon has expanded tremendously over the years, have been a massive success for the company.
Later the company acquired a high-profile home tech in smart doorbell company
Ring
.
Some have suggested a somewhat hilarious, perhaps even sinister, reason for the
iRobot
purchase, as seen below. While it seems more like a baseless stab at Amazon's possibly nefarious nature, there's some truth to the concern.
In 2017, iRobot CEO Colin Angle
told Reuters
that they are possibly offering map data to third-parties free of charge, however, only if users have consented to sharing the data.
In fact, one of the parties was Amazon, and rapport between the companies was already established as iRobot had recently introduced Roomba compatibility with Amazon's voice assistant Alexa. They also have used Amazon's cloud service AWS for storing data at least since 2015.
Current policy on iRobot.com states "iRobot® will not sell customer data. We hope the information gathered by Roomba® will provide value to devices in the smart home, and nothing will be shared without the knowledge or control of our customers."
Furthermore, it also clarifies that "Clean Map™ Reports are
not
shared with third parties", which should easy your mind that at least the Clean Map Reports, which show the layout of the home, would in no case be shared with other parties.
However, this doesn't mean that the iRobot doesn't share them with Amazon now, though, since they have now merged into one entity. All this suggests, that while iRobot might not sell your data, or share it without your permission, they surely keep it for themselves, and for their parent Amazon.
We reached out to Amazon for a comment but haven't received a reply.
Amazon buying maps of everyone's house. $IRBT

-- Jerry Capital (@JerryCap) August 5, 2022
iRobot is the world-leading robot vacuum manufacturer known for Roomba and
Braava
cleaning robots. The company was originally founded in 1990 by MIT researchers, and their first commercial robot vacuum was introduced in September 2002.
The company has now sold at least 18 different series of Roomba robots that range from
entry-level robovacs
to
the latest and greatest, self-emptying, AI-equipped robots
with full mapping capabilities. Check
this article of ours
for an in-depth look at all the different models.
During the 20 years in business, the company has also produced many experimental and discontinued products, like the
Scooba
floor-washing robot that was replaced in 2016 by Braava line of cleaning robots.
iRobot now also produces and sells manual, hand-held vacuums and air purifiers.
The all-cash acquisition of $1.7 billion comes down to $61 per share price which was a fairly robust 22 percent premium over the company prevailing stock price.
iRobot stock took immediately to a steep climb and ended up at around $60 where it stabilized as Nasdaq closed for the weekend.
Written by: Matti Robinson @ 8 Aug 2022 12:46