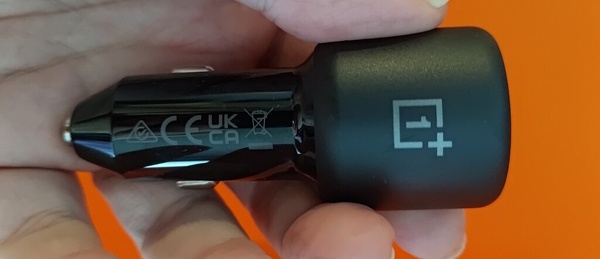 OnePlus has been for years at the forefront when it comes to fast charging. The company's smartphones have supported fast charging at a competitive level throughout models and price points.
Now nearly every new mid- or higher tier smartphone comes with fast charging of some sort. Even many new lower tier, sub-$200 options, come with basic fast charging. Fast charging comes with a simple advantage. Phone doesn't need to be charged overnight anymore, when just a short juice-up during other regular daily tasks, like taking a shower or preparing breakfast can offer hours upon hours of battery life.
However, one place we haven't come across many proper fast charging applications are car chargers. If you'd want to fill your battery during a half an hour commute, usually that isn't possible with generic car chargers, even when they profess fast charging.
This seems odd, since smartphone users often spend time in traffic, and that would be the perfect time to recharge your smartphone.
OnePlus has had car chargers previously, as well, but they haven't caught the attention of the press or the public. At least, they flew under the radar for us. Perhaps this is due to the fact that they have only supported SuperVOOC charging, support of which is limited to OnePlus and few related brands (Oppo, Realme, Vivo).
Fortunately, recently announced OnePlus Car Charger 80W fixes that issue.
We took and reviewed the new OnePlus Car Charger 80W with several phones from OnePlus and other manufacturers. The current retail price for the charger is around 50€ (~$50).
Fast Charging For All: USB PD
By far the most important upgrade from the predecessor is the addition of USB PD support. USB PD is a universal fast charging standard that supports various manufacturers and platforms.
Although USB PD, short for USB Power Delivery, isn't the fastest of the fast charging protocols, it is the only properly established standard on the market. Many of the manufacturers that have developed their own, faster fast-charging methods still support USB PD for that fact alone.
Some smartphones support blazing fast charging up to over 100 watts with proprietary chargers but can be charged with a standard USB PD charger with lesser, but adequate fast-charging speed of 30 watts. This is also the case with chargers. The chargers often support proprietary protocols but also the USB PD standard with 30 watt speeds.
With USB PD, a modern smartphone usually takes around hour and a half to charge to full, depending on the size of the battery.
Charging Speeds
Indeed, OnePlus Car Charger 80W supports the 30 watt fast-charging with USB PD and further 80-watt charging with devices that support SuperVOOC charging.
In our tests, OnePlus' claims seem to hold true. OnePlus 10 Pro charged from zero to 100% in just over 30 minutes with 80-watt SuperVOOC charging.
Asus ZenFone 9, which doesn't support SuperVOOC relied on USB PD and took the same amount of time to charge as with Asus' USB PD charger.
Silly USB-Ports
The charger has two connectors, one traditional USB-A port, and a new USB-C port. Offering two different connectors is a smart move, as you might not have handy all the necessary cables in the car. Backseat passengers might need a USB-A connection for their tablet while on the front seat devices require a more up-to-date USB-C.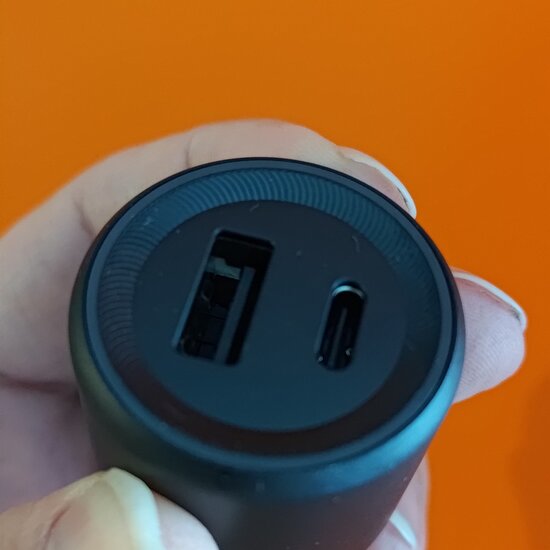 Both ports can be also used simultaneously, but in that case, the combined output maxes out at 67 watts. This means that both ports can deliver fast-charging speeds, but SuperVOOC at full speeds is out of the question.
However, what makes the charger a bit odd is the way the ports' charging support has been implemented. The USB-A port charger supports SuperVOOC charging but not USB PD charging, and the USB-C port supports USB PD but not SuperVOOC.
There's no real reason this should be the case. Especially since newer OnePlus devices come with only a USB-C to USB-C cable for SuperVOOC charging in mind. This means that grabbing a fast-charging cable for the OnePlus phone from home won't do you any good in terms of SuperVOOC.
Even in the case that you can attach your OnePlus device with a USB-A connector and enable the fastest possible charging option, the problem comes with the other port. Usually, the devices that don't require fast charging are older and therefore come with an older set of ports and cables. This means that you are usually restricted to using USB-A, which is taken by the newer device.
Charging Speeds on OnePlus Devices
The charging speeds that one can get with OnePlus smartphones depend on which SuperVOOC charging version they support. Here are some of the newest OnePlus smartphone models and the fast-charging input they support with the OnePlus Car Charger 80W:
| | |
| --- | --- |
| OnePlus 10T | 80W |
| OnePlus 10 Pro | 80W |
| OnePlus 9 Pro | 65W |
| OnePlus 9 | 65W |
| OnePlus 8T | 65W |
| OnePlus Nord 2T | 80W |
| OnePlus Nord 2 | 65W |
| OnePlus Nord CE 2 | 65W |
| OnePlus Nord CE 2 Lite | 33W |
| OnePlus Nord CE | 30W |
OnePlus 10T is the only OnePlus smartphone (released before fall 2022) that cannot take full advantage of its charging capabilities with the OnePlus Car Charger 80W, due to its higher 150W maximum input.
Other Noteworthy Things
One small issue with the product is that there are no charging cables supplied with the charger. This is annoying for those that might not have either an extra USB-A or USB-C type cable handy. Especially since SuperVOOC charging requires OnePlus' proprietary red charging cable to work.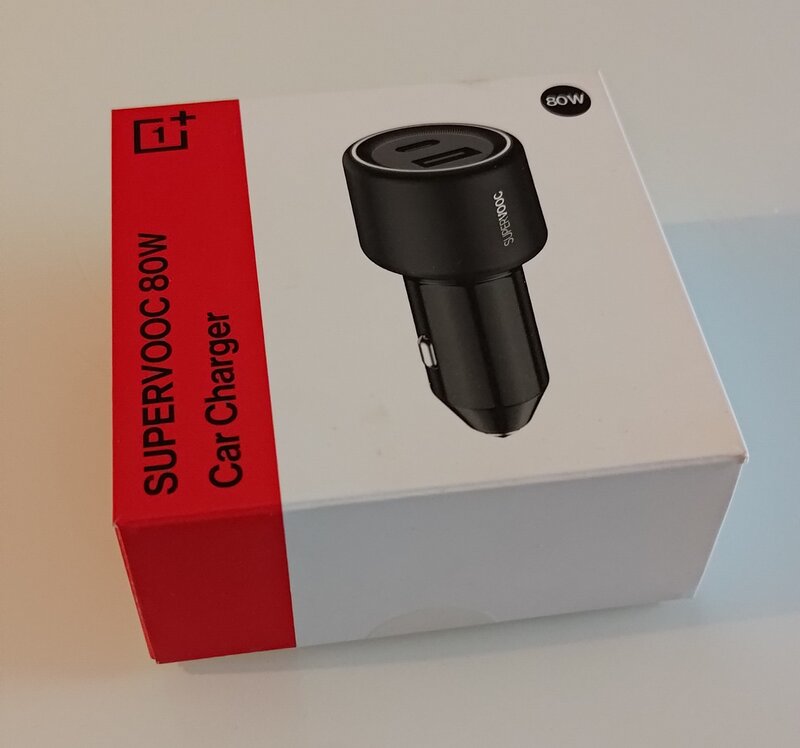 The charger is also rather bulky and can get in the way depending on the car. However, the design is pretty ingenious and should fit most cars without issues.
OnePlus Car Charger 80W's materials are sturdy and durable, and superficially it feels like a quality product.
Summary
OnePlus Car Charger 80W is sold for around $50/50€ and at that price, it is a very useful tool. USB PD support makes the charger much more versatile than its predecessors that only support proprietary SuperVOOC phones.
The only problem with the charger is the oddly implemented power delivery via the two different ports.
Pros
Really fast charging with OnePlus devices (80 watts)
Charging with all USB PD-supported devices at 30 watts
Study and durable build
Two ports: USB-C and USB-A
Cons:
OnePlus SuperVOOC available only via USB-A
USB PD only available via USB-C
Charging cables sold separately
Written by: Matti Robinson @ 19 Oct 2022 10:00