Robot vacuums are meant to make day-to-day life easier in several ways. When they are used efficiently, they can keep the house clean continuously - at least when it comes to floors. In addition, by using the timed cleaning features, the noise made by the vacuums isn't a worry.
However, the problem is that there is a wide array of different kinds of robot vacuums at various price points and from a myriad of manufacturers. There are both cheap and expensive models not worth investing in like there are good products at all price points. Even affordable vacuums can be perfectly fine, although with more money comes more features.
We have tested robot vacuum at AfterDawn since 2018. Our product-specific test periods usually last for several months, so we gain actual real-world results and find out quirks and problems that one might not find in short reviews. This also gives us a great overview on how a wide range of robot vacuums compare.
What do you need to know when choosing a robot vacuum?
Here we are going to list the most important points and features that one should consider before purchasing a robot vacuum.
Cleaning result
One might at first think that the only significant factor when choosing a robot vacuum is how well it cleans. While this is most definitely not the case, as there are many important things to consider as mentioned above, a good cleaning result is important.
Nearly all modern robot vacuums can do a fairly good job cleaning loose dirt and dust from hard floors (tiles, laminate, hardwood, etc.). In this regard, it doesn't matter much whether one decides to spend a hundred dollars or a grand on a robot vacuum.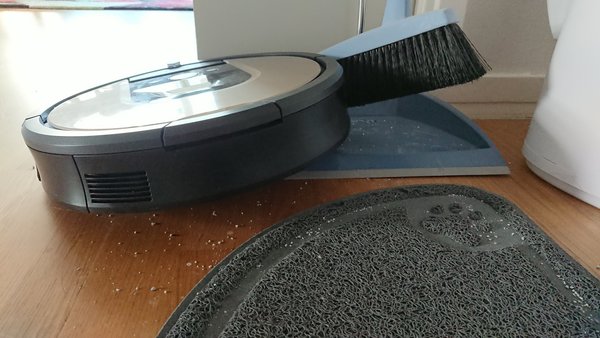 The real problems come into play when there are more difficult-to-navigate environments including barriers, corners, and carpets. Some robot vacuums excel at cleaning close to the baseboards and corners, others not so much. Ones that leave loose dirt near corners often also do the same when it comes to the legs of chairs and other similar spots. This doesn't correlate with pricing either, so you'll just have to read reviews about this on a model-by-model basis.
Another big problem is carpets and rugs. Some robot vacuums end up just moving light rugs around or getting stuck on a thick carpet.
Connectivity
This is one of the more crucial things to consider, especially when buying a robot vacuum as a gift to someone with lesser technical skills. Almost all modern robot vacuums, with the exception of some cheaper models, require a wireless home network (Wi-Fi) and a smart mobile device, like a smartphone or tablet.
If the user doesn't have one of these - or doesn't know how to use them too well, it is probably wise to choose a more basic robot vacuum. These can go for a couple hundred bucks, and it is not advised to spend more than around $300 on a non-connected robot vacuum.
Timers and remote control
This might not be the first thing that comes to mind when buying the first robot vacuum. Robot vacuums are optimally used more frequently than traditional vacuums.
While one might use a traditional vacuum to clean maybe once a week, or when the home starts to feel like in need of a good cleaning, the robot vacuum should be cleaning small amounts of dirt and dust most days. This means that scheduling and remote control of the robot vacuum is important.
Optimally robot vacuum can be scheduled to run during the days when the inhabitants are away. This way the robot vacuum cleans on its own and doesn't bother with other activities.
It is noteworthy that some, primarily the cheapest of the robot vacuums, don't have a timer or scheduler at all. The remote control feature, used via the smartphone app, might also not exist for the most basic models.
Languages
Depending on the location and language skills of the household, language options might be important. It is recommended to check the available languages before buying a robot unless all the users are comfortable with using English.
Barriers, rugs, and carpets
In our tests, the biggest differences between robot vacuums are to do with obstacles and carpets. This seems to be one area where the more expensive models usually fare much better. If the home is littered with thick carpets or light rugs that might skid under the vacuum, one might want to consider one of the more feature-rich robot vacuums.
Even though one might want to consider a cheaper robot vacuum and remove some of the rugs during cleaning, our experiences are that it is likely never going to happen, and that results in robot vacuums getting stuck and more frustration. The less one needs to prep for a robot vacuum to clean, the better.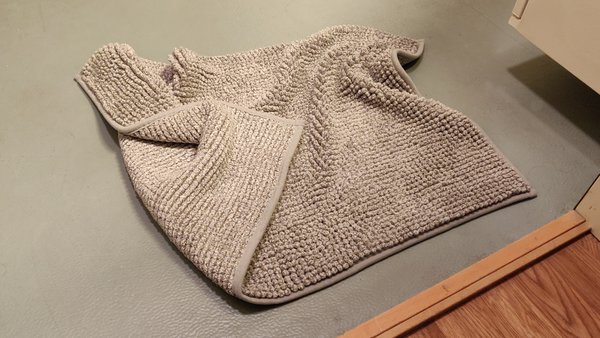 An interesting recent improvement in the most latest robot vacuums is the obstacle avoidance features based on artificial intelligence. This means that some robots are able to detect nearby obstacles with not only the bumper but a camera. This might allow the robot vacuum to dodge dog poop or even a cable that it might get stuck on. However, at this point, the added value largely depends on the specific model.
Size of the home
One major criterion for choosing a robot vacuum is the size of the home. The bigger the house, the more it need capacity, battery power, and perhaps most importantly a recharge-and-resume feature. With this feature, the robot vacuum can stop what it is doing, go back to charge, and continue where it left off.
If the feature is not available and the battery life directly determines how large of a home it is suitable for. We've found that a robot vacuum without the feature can usually clean around 750 ft2. If the cleaning area is larger, it is recommended to have a recharge-and-resume feature. However, note that not the entire home is necessarily going to be cleaned.
Self-emptying robot vacuums
Roomba started a trend of self-emptying vacuum robots a few years back. Essentially these robot vacuums can empty their small built-in dirt compartment automatically to a larger bin, which is connected to the charging dock.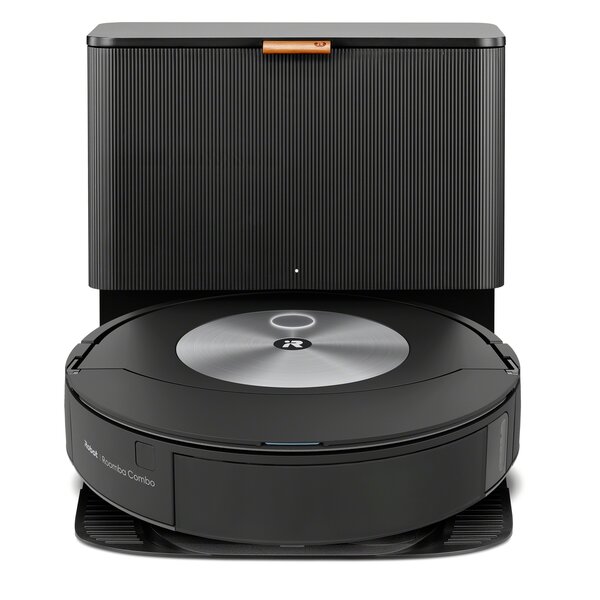 The good thing about these specific models is that they reduce even further what the user needs to do daily. However, it comes with a heftier price tag. The additional cost usually is somewhere between $200 to $300 more than a version without this feature.
For those that have pets and suffer from lots of pet hair, the self-emptying model is definitely worth considering. This might make emptying the bin from a daily chore into a task needed to be performed maybe once every few months.
Obstacle avoidance
One of the latest features that have been added to the more feature-rich robot vacuums is smart obstacle avoidance. This allows the robot vacuum to detect nearby objects with the use of cameras and artificial intelligence. If the camera detects an obstacle that the AI thinks should be avoided, it can inform the robot vacuum to move around it.
This might work on pet accidents, socks on the floor, and children's toys. While the effectiveness of the feature depends on the manufacturer and the specific model, it can be a very good feature to have, as shown in the video below.
How about a robot mop?
A robot mop might sound like a tempting alternative to a robot vacuum. Or perhaps if there are two competing models, one with and one without a mop feature, one might easily veer on the side of having it.
Unfortunately, our tests have shown that robot mops are at most "nice to have" sort of deals, and definitely do not replace the need for a vacuum. They also suffer from a few crucial problems.
The largest issue is that robot mop water tanks are usually very small. This means that the user has to frequently, even daily, fill the tank. Our view is that a robot should be as independent as possible. In addition, robot mops seem to have trouble with stubborn dirt, which one would have to clean by hand.
While a robot vacuum that has an additional mopping feature isn't necessarily a bad thing, one should consider it as much of a perk as it might at first glance seem like.
However, if the robot mop concept seems good for your situation, there are some that we've found to be fairly good what they do. These include Braava Jet m6 and Braava Jet 240.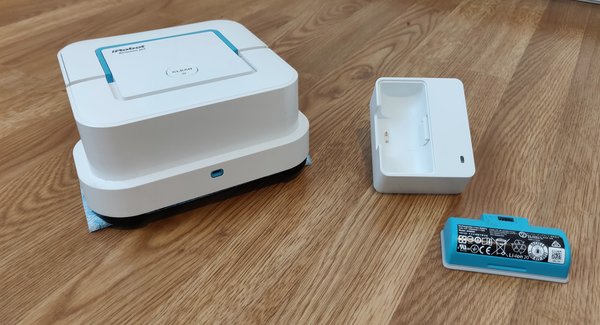 This should mostly be enough to have a good idea of where to start in terms of choosing a robot vacuum. You can find more about robot vacuum, including our product reviews
here
.
Written by: Matti Robinson @ 7 Jan 2023 9:12