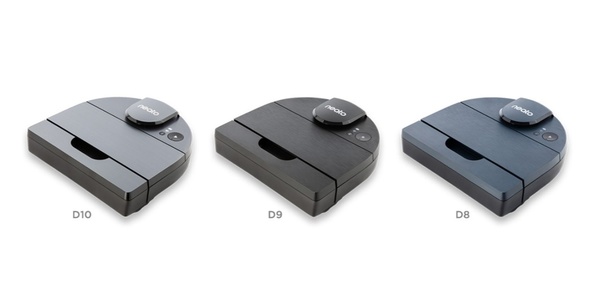 Although robot vacuums have become a commonplace item in households in recent years, their story goes back much further. In fact, robotic vacuums have been around in some form for over 20 years.
For a long time, the market was dominated by a single company, iRobot, and its
Roomba product line
until a real contender emerged in 2005 with the American company
Neato Robotics
.
Especially in the 2010s, Neato Robotics gained a loyal following among technology enthusiasts as the company's products brought many innovations to the world of robot vacuums. Neato's robots were the first so-called "connected" robot vacuums, meaning they communicated their actions to the internet - and to a smartphone app. In addition, Neato courted technology enthusiasts by opening up its robots' programming interfaces and enabling the first steps towards a smart home at a time when the term "smart home" was still completely unknown. Furthermore, Neato also introduced LiDARs to the robot vacuum world - at the time when most robot vacuums did their navigation based on guesswork.
Sometime around 2015, Neato was perhaps at its peak and the company's then-current lineup was in many ways the best that the world of robot vacuums had to offer. Unfortunately, the company's development seems to have stalled since those years.
Neato was later sold to German company Vorwerk in 2017. As someone who follows the industry relatively closely, it seems that after that acquisition, Neato's product development essentially came to a standstill. I reviewed the company's two most expensive models in the winter of 2018-2019 and even back then it was apparent that both the Neato D6 and Neato D7 were falling behind the compatitors products. Since those models, Neato has only managed to bring to market one new product series - a one which didn't bring any significant changes to the models released by Neato five years earlier.
In the last five years, Chinese company Roborock has taken on the role of Roomba's competitor, with its development team successfully bringing several innovations to the world of robot vacuums. At the same time, the market has been filled with numerous other smaller manufacturers - and almost all electronics manufacturers have at least tried their hand at robot vacuums. So Neato's fate was to be a pioneer of an era that ultimately failed to keep up with development.
According to Vorwerk, Neato did not reach its annual goals under Vorwerk's leadership, apparently not in any year. The parent company finally had enough and
now the story of Neato comes to an end
. At least one hundred of Neato's employees are being laid off and only a maintenance unit operating in Italy will remain. This unit will be responsible for ensuring that the company's products and online services continue to function for another five years. After that, Neato's backend services will be shut down and all of the "smart" features of Neato, including the smartphone app, will stop working.
Written by: Petteri Pyyny @ 2 May 2023 15:38