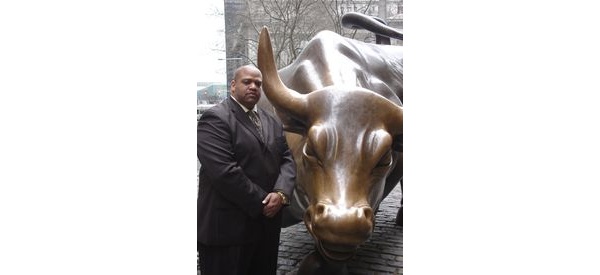 A company called United Vision Marketing Firm has offered to acquire struggling BlackBerry maker RIM.
Dr. Nono Pearson (pictured), a former DJ and someone who claims has "the copyrights to prove that he is the owner of what he calls 'Corporate Hip Hop,'" is behind the offer.
How the offer will work is as follows: In an all stock swap deal, UVMF will acquire RIM assets and then leverage that by swapping shares in UVMF's upcoming IPO.
The company is currently working on the "Pearson Education Tablet," which we can only assume is a tablet aimed at high school or college students.
"In past bubbles we have seen many firms receive high valuations without having a true business model for sustainable growth. This model is what caused the final domino to fall in 1929 to create the great depression, shortly after a temporary credit fix that eventually came to an end. We are continuously hyping economic predictions in sectors such as education, technology, and finance; in which there are little to no real sustainable growth strategies for the future. Most of our youth are unengaged with many of these products or simply just can't afford them. Soon the bottom will fall out of that trend if we don't face the truth. United Vision Marketing Firm has the innovative business model to help create real sustainable growth for our clients. Our most valued asset is having the human capital that has the passion to actually go out and develop the markets. We fully understand having that kind of leverage alone is priceless,"
says Dr. Nono C. Pearson of the move.
The deal will of course not be taken seriously, but shows how far RIM has fallen.
Written by: Andre Yoskowitz @ 5 Apr 2012 14:46