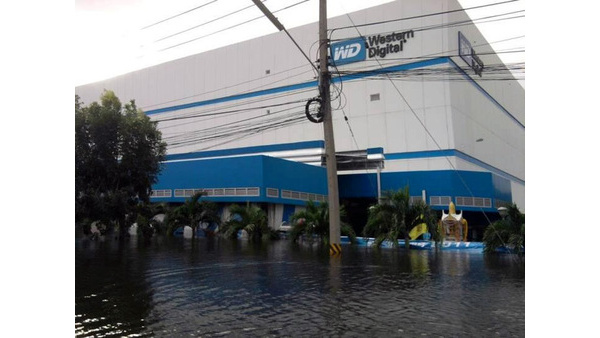 Last year, a historical flood in Thailand left 13 million people homeless and a significant amount of factories with over 3 feet of water.
Many of those factories were used to produce hard drives and the flood led to high demand and small supply, an unfortunate situation for consumers. In April, the research firm IDC said that although supply is coming back quickly, the HDD makers are in no rush to drop the prices back to pre-flood times. They were right.
Full supply has returned to the market, but prices have yet to come back to earth. In fact, higher prices have now become the "new normal."
Before the flood, the average 2TB HDD was selling for anywhere between $70 and $90 from top manufacturers like
Seagate
and
Western Digital
. When the flood first hit, those prices were jacked up to over $250 in most cases, before falling back to $150-170. As of today, the average price is hovering around $120, a 40-70 percent increase from pre-flood times.
For their 'troubles,' both Western Digital and Seagate are bringing in record profits and their stock prices are exploding. Seagate, for one, has seen its stock shares grow 182 percent since the flood and its profit margins grow to over 25 percent, its highest in a decade.
Written by: Andre Yoskowitz @ 30 May 2012 9:17