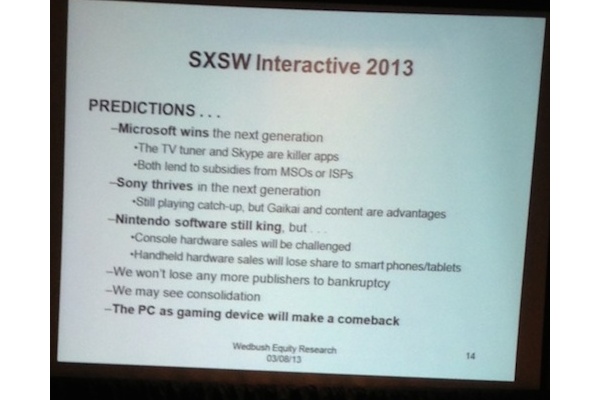 Wedbush analyst Michael Pachter, known for his wild calls on the video game industry (many of which have been accurate), says this week that he expects the price of the games to go up with the next generation of consoles.
Today, gamers pay as high as $60 for new games, Pachter says PS4 and Xbox 8 games will retail for $70.
The analyst
made his prediction
during the week's South by Southwest (SXSW) event, in which he also claimed that
Microsoft
would win the next generation, just as it did this one.
Despite saying Microsoft would win, he also predicted that the PS4 would thrive during the generation and outperform the PS3.
Nintendo
will remain undisputed software king but hardware sales will nosedive compared to their previous hits like the
DS
and
Wii
.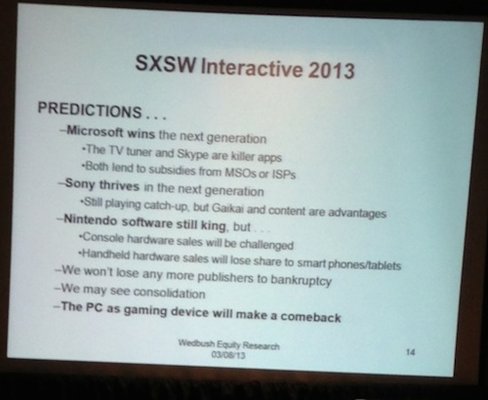 Written by: Andre Yoskowitz @ 13 Mar 2013 10:45