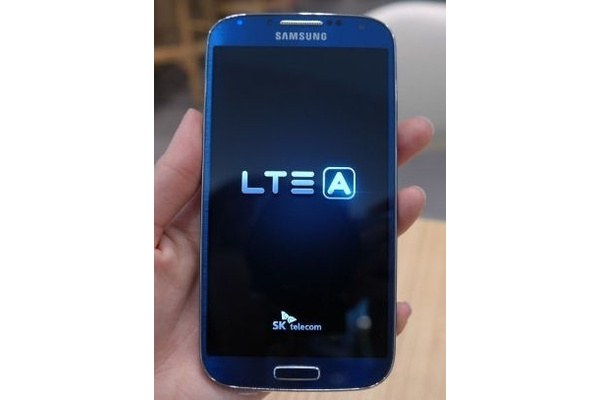 Samsung has made its Galaxy S4 LTE-A smartphone, designed to work with LTE Advanced networks, official.
The world's first LTE Advanced-capable smartphone also comes loaded with a Qualcomm Snapdragon 800 Processor with 2.3GHz Quad Core CPUs, proving a significant performance improvement over the original Galaxy S4, launched only around two months ago.
LTE-Advanced networks promise twice the download rate of LTE networks, and over ten times the rate provided by 3G networks.
The announcement of the new LTE-A capable Galaxy S4 coincides with the launch of South Korea's first LTE-Advanced network, delivering download speeds up to 150Mbps.
The Galaxy S4 LTE-A will be available this summer starting in Korea in two colors: Blue Arctic and Red Aurora.
Pics Source:
blog.naver.com
(Korean)
Written by: James Delahunty @ 26 Jun 2013 6:11