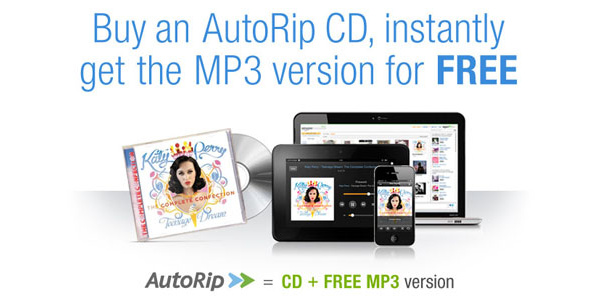 Amazon has expanded its AutoRip service to its UK customers who have purchased CDs and Vinyls.
The
AutoRip
track matching service provides MP3 copies of music that was previously purchased by Amazon customers either on CD or Vinyl, over the past 14 years of the service.
Digital versions of tracks already purchased on a different format
will be automatically added to a customers' Cloud Player library
, allowing the music files to be streamed from Amazon's servers or downloaded by the customer.
As is the case with the U.S., music tracks added to the Cloud Player library will not be counted against the customer's storage limit.
Of course, AutoRip doesn't support all albums, but it does support
a collection of more than 350,000
.
Written by: James Delahunty @ 29 Jun 2013 4:07