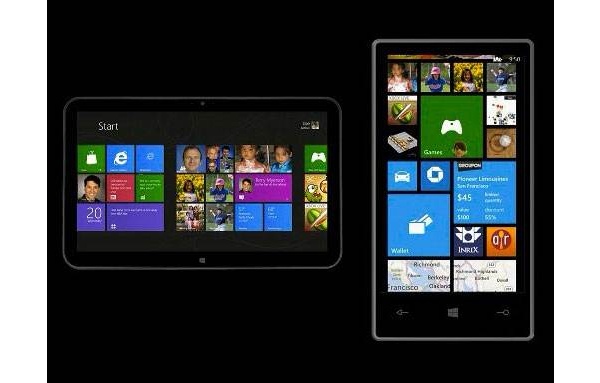 Terry Myerson, Microsoft's former Windows Phone boss and now head of Microsoft's mobile operating systems group, has detailed the company's plans for the future of Windows RT and the company's longstanding promise of a common app and developer tool between the different Windows platforms.
Myerson says the company has organized its new OS groups around three key points; commonality, the cloud, and tailored experiences for devices.
"The first of those is that we really should have one silicon interface for all of our devices,"
says the exec (via
Verge
).
"We should have one set of developer APIs on all of our devices. And all of the apps we bring to end users should be available on all of our devices."
Microsoft
is finally working on multi-platform compatibility, meaning a Windows phone app will work on a Windows 8 tablet, just like how
Android
and
iOS
operate.
Although Microsoft does use its
Live Tiles
interface across its console OS, desktop OS and smartphone/tablet OS', Myerson says the experience needs to be 'tailored.'
"We want to facilitate the creation of a common, a familiar experience across all of those devices, but a fundamentally tailored and unique experience for each device,"
he adds.
In regards to Windows RT, which has lost support from
Acer
,
Asus
,
Samsung
, Nvidia and other manufacturers, the OS isn't done just yet.
"The ARM devices in particular in phones have incredible share given their battery life and the connectivity options available with the system-on-a-chip ecosystem,"
says Myerson.
"Windows RT was our first ARM tablet. And as phones extend into tablets, expect us to see many more ARM tablets, Windows ARM tablets in the future."
Written by: Andre Yoskowitz @ 21 Sep 2013 16:26