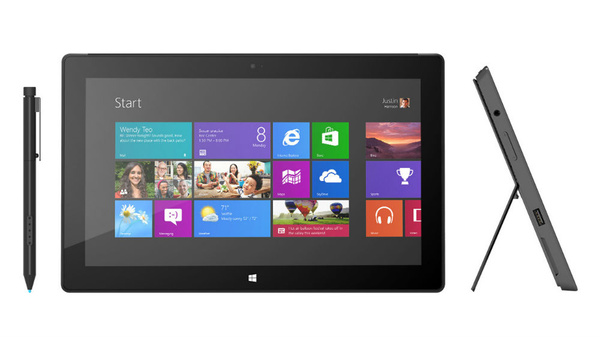 Microsoft has dropped the cost of a Surface Pro tablet by a further $100, following the release of the Surface Pro 2.
The price cut is only applicable to the United States and Canada up until December 31. It follows Microsoft's decision to cut the product by $100 back in August, and is clearly aimed at reducing remaining stock of the first generation Surface Pro now that the second is here.
The price cut applies to both the 64GB and 128GB models, pricing them at $699 and $799 respectively.
The Surface Pro 2 upgrades to an Intel Core i5-4200U 1.6Ghz, with Microsoft saying it is 20 percent faster, has 50 percent better graphics performance and operates quieter than the first generation Pro. Up to 512GB of internal storage is available, and with either 4GB or 8GB or RAM. It runs Windows 8.1.
(via:
Engadget
)
Written by: James Delahunty @ 24 Oct 2013 15:05