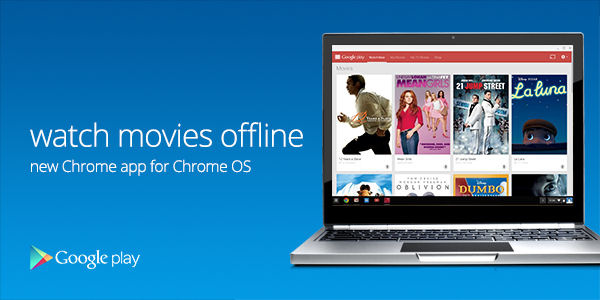 Google has released the new Chrome app for Chrome OS, letting Chromebook owners watch films and TV shows from Google Play while not connected to the Internet.
Play's video-on-demand service prompted some limitations for Chromebook owners. If you didn't have a decent Internet connection, then you were essentially out of luck.
With the new Google Play Movies & TV Chrome app for Chrome OS, you can store movies and TV shows from the Google Play service for Offline viewing, so you can use your Chromebook for something useful while travelling.
It also brings an improved Chromecast and local playback experience to anyone watching movies through the Chrome browser, and introduces info cards about actors in scenes.
The Offline viewing feature however, is only for Chrome OS devices.
Google Play Movies & TV:
chrome.google.com
Written by: James Delahunty @ 7 Jun 2014 13:03