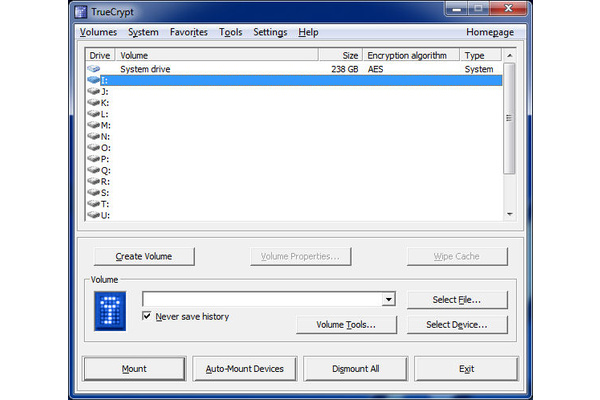 Developers located in Switzerland are hoping to lead an effort that will keep popular encryption software TrueCrypt alive.
Recently, the TrueCrypt homepage was changed to recommend that users find alternatives to the popular tool.
"WARNING: Using TrueCrypt is not secure as it may contain unfixed security issues,"
the
sourceforge project page
alerts users, before giving instructions on migrating to alternatives on Windows, Mac and Linux.
Currently, there is no evidence that TrueCrypt is actually insecure, it just appears that its development has ceased, and that the warning is for crypto-problems that could be uncovered later on. That hasn't halted rumors that there may have been a government hand in TrueCrypt's fate however.
Some people are determined to keep the popular crypto-tool alive, which can be used for full disk encryption or encryption within a file container, and even for purposes of hidden operating systems and partitions.
A couple of Swiss developers, Thomas Bruderer and Joseph Doekbrijder,
launched a page
aimed at continuing the development of TrueCrypt. They put together the whole TrueCrypt Source into a
github repository
, encouraging users to clone.
"If there have been legal problems with the US, the independent hosting in Switzerland will guarantee no interruption due to legal threats,"
the page reads.
The goal is to create a community that will collaborate on keeping TrueCrypt alive, but for now they are waiting on the results of an Open Crypto Audit of TrueCrypt (
Phase 1 Report here
)
If any security problems are found, then it will become the priority of the community to fix them.
Written by: James Delahunty @ 7 Jun 2014 12:53