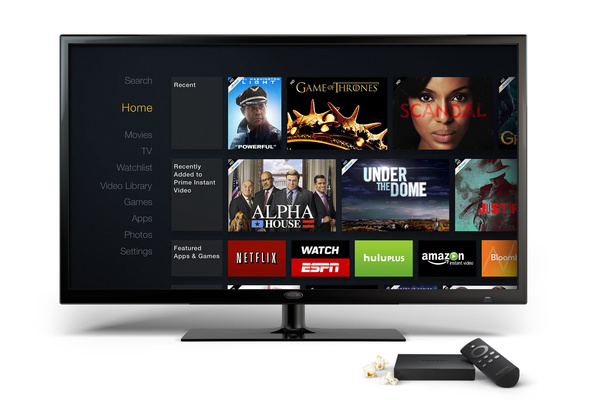 Amazon has announced today that their Fire TV
streaming
set-top box
has received a whole new set of apps although the one everyone is waiting for - HBO Go, is still not available.
Among the new services are WATCH Disney Channel, WATCH Disney Jr., MLB.TV, Animal Planet L!ve, and the WWE Network. Expected in the coming months are WATCH ABC, WATCH ABC Family, NFL Now, A&E, Lifetime, Outside TV, Young Hollywood, North Face TV, Fashion TV, Green TV and Dailymotion (and of course, HBO Go).
"Customers are loving the selection on their Fire TV, telling us how easy it is to watch their favorite movies and TV shows, listen to music, and play games in their living room. And because of that, developers continue to bring great apps to the platform, with app selection more than doubling since launch,"
said Steve Rabuchin, Vice President, Amazon Appstore.
"And it's still day 1--we have a great pipeline of new services and games coming soon."
In the gaming section, Amazon inked an exclusive deal for developer Dong Nguyen for the re-invented Flappy Birds Family, and also recently added Dungeon Quest, Castle of Illusion starring Mickey Mouse, The Wolf Among Us,
Grand Theft Auto: San Andreas
and
The Bard's Tale
.
Written by: Andre Yoskowitz @ 4 Aug 2014 21:32