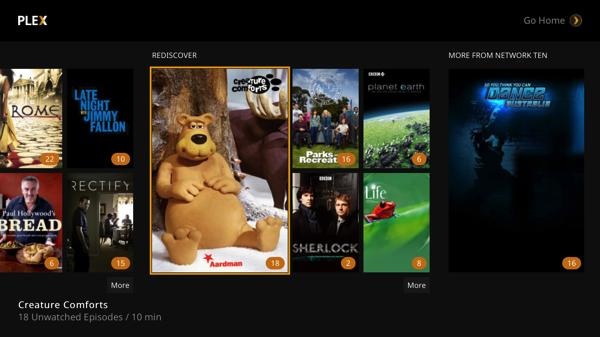 A little over a month after Plex released an app for the Xbox 360 and Xbox One, the personal media streaming company has released apps for the Sony PS3 and PS4.
Reads the company's post:
"We noticed this meteoric rise just a week ago [to fan requests for the support], and--jolted out of our usual slack-jawed complacency--we set ourselves up with some intravenous caffeine drips and coded for three days straight. In less time than it took to create, well, the Universe, we had the app running on the PlayStation®3 and PlayStation®4, so we took the rest of the week off and played a bunch of hacky sack.



OK, in all honesty, it did take us a bit longer than that. Like, we actually started working on it before the Xbox One app. But we're finally done, and we're super happy to tell you that it's launching today in Europe and most of Asia. The US launch will happen in the near future (along with other locations), but we don't have a date for you yet. And let's be real, hasn't your spouse been bugging you about moving to Italy since they watched A Good Year? Now might be the perfect time. Crush grapes with your bare feet, get fleeced by an opera-singing gondolier, and use Plex on the PlayStation® before ze Americans.
"
For the time being, you have to be a Plex Pass subscriber, you can stream and catalog video only, it only supports your library.
"Support for music, photos and channels will follow, as will the ability for non-Plex Pass users to purchase the app,"
added Plex.
Source:
Plex
Written by: Andre Yoskowitz @ 17 Dec 2014 22:56